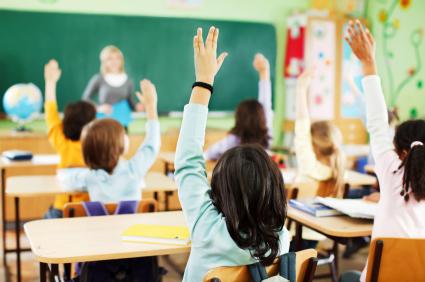 By Daniel Stroe – Bucharest
Romania is set to lose 12 to 17 billion Euros between 2015-2025 if ti doesn't raise investments in the education system to more than 6 per cent of the GDP, warns a report of UNICEF Romania which noted the country comes last in the European rankings in terms of funds allotted to this sector.
The study – The costs of insufficient investment in education in Romania – correlates state funds granted to education with the country's economic evolution and the research had the situation in Hungary and Latvia as guiding examples since the three countries have almost similar contexts.
UNICEF Romania's experts point out the best results in education come when investments envisage children as young as 3-4 years, with the greatest impact registered among socially disadvantaged groups.
"We strongly believe a progressive increase of investments in education up to 6 % of the GDP is necessary, as the law on education passed in 2011 stipulates", Sandie Blanchet, UNICEF Romania representative said. "If Romania maintains the level of investments in education on such a low level, then it will lose 12 to 17 billion Euros between 2015 and 2025", she added. But she pointed out it doesn't only take more funds, but also a strategic investment.
Romania currently grants education about 3.4 per cent of the GDP, compared to 4.7 % the average in Eastern Europe and 5.4 per cent in the whole EU. At the same time, Romania's education system is very dependent on state funds, with the private contributions measuring 0.12 % of GDP, compared to the average 0.82 % in the EU.
The experts worked on two scenarios to make their point: the first scenario concerns a same level investment in the education system while the second is based on the recommended 6 % investment by 2025. Thus, according to the first scenario, Romania's result at the PISA international tests will be the same, 428, the unemployment rate will not go down and the GDP will rise by a mere 1.9 %.
According to the second scenario, Romania's PISA results will reach an average 500 points while the GDP will go up by 2.7 % per capita. At the same time, every year spent in school cuts the risk of unemployment by 8 per cent and the risk of health problems by 8.2 per cent. On the other hand, dropping out of school early incurs costs which amount to 0.9 per cent of Romania's GDP.