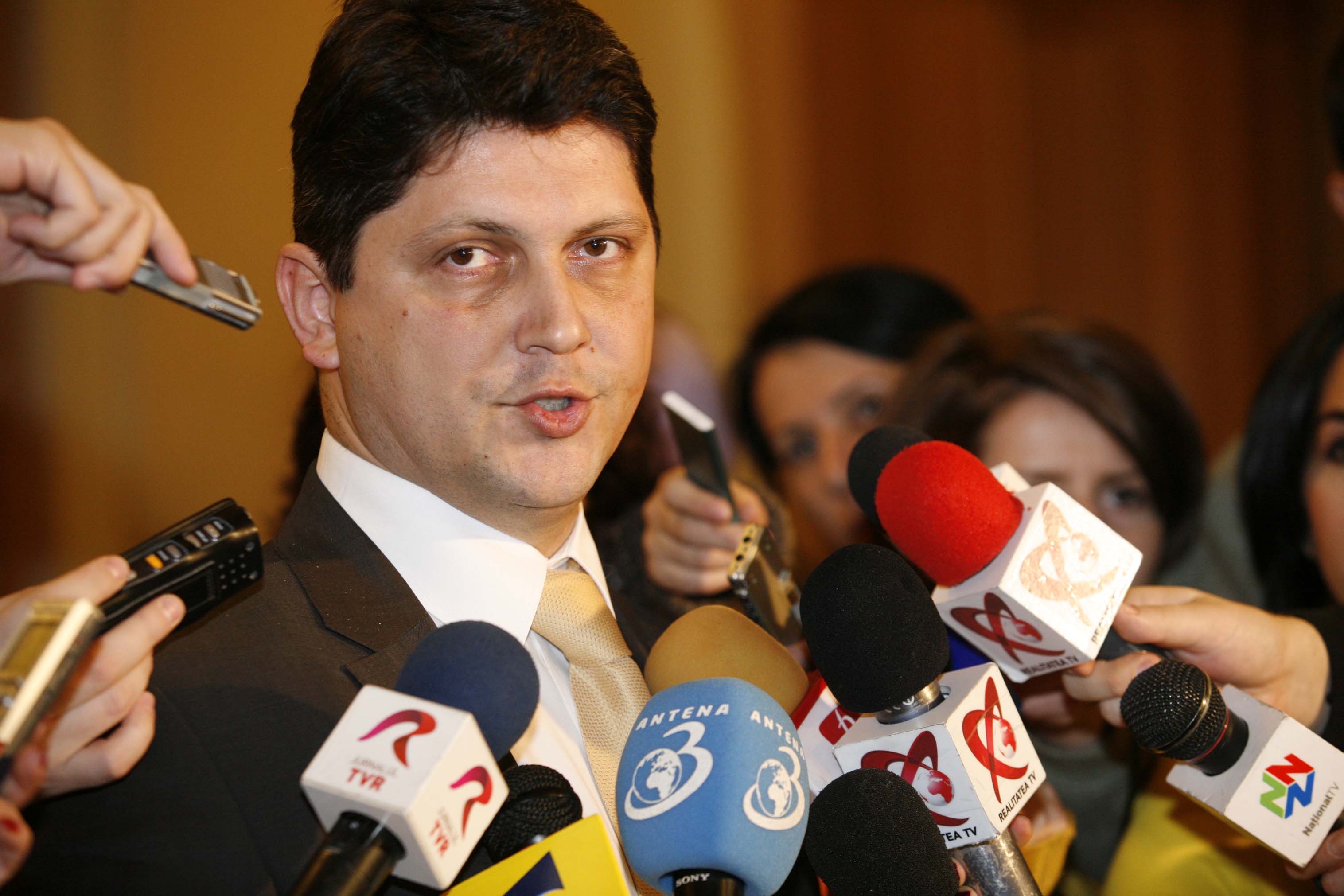 By Daniel Stroe – Bucharest
Romanian Foreign Minister Titus Corlatean(photo) said yesterday Romania is not in the sight of the six countries that have recently called for a pan-European mechanism of protection of rule of law and democratic principles.
Speaking in a press conference at the end of a NATO ministerial meeting, Corlatean said he had discussed the initiative with the German counterpart Guido Westerwelle who assured the Romanian official the project is not aimed at Romania, as the media had speculated.
On 6 March, the foreign ministers of Germany, The Netherlands, Denmark and Finland sent Jose Manuel Barroso, the head of the European Commission, a letter in which they called for the institution of a mechanism to safeguard EU's fundamental values if a member country severely encroaches upon them.
The bloc's executive arm "must be able to react swiftly and effectively to ensure compliance" with the EU's basic principles such as democracy, human right and the rule of law in member states, the letter says.
"A variety of options could then be explored to foster compliance, including introducing a structured political dialogue, bringing the issue to the Council at an early stage, or concluding binding agreements between the Commission and the relevant Member State. As a last resort, the suspension of EU funding should be possible" the four ministers suggested.
Romania was immediately pointed at after the letter was published, especially after last summer's political turmoil which drew the ire of the European Union and United States. Seeking to remove President Traian Basescu from office, the new ruling coalition in Bucharest, the social-liberal union, made some controversial amendments widely seen as a serious infringement upon democratic values.
"Guido Westerwelle authorized me, asked me and agreed that I publicly say that the interpretations in the media, including the Romanian press, about the initiative envisaging a certain country, namely Romania, are entirely ungrounded. The minister was very clear on this, this initiative didn't concern Romania" Corlatean said.
He also said that several foreign ministers underlined the necessity that the proposed mechanism shall indiscriminatingly aim at all the EU member states based on clearly identified objectives.
In this context, the European Commission said yesterday it was looking into legal actions against Hungary after a series of controversial constitutional amendments passed by the Parliament in Budapest, dominated by the ruling rightist Fidesz party.