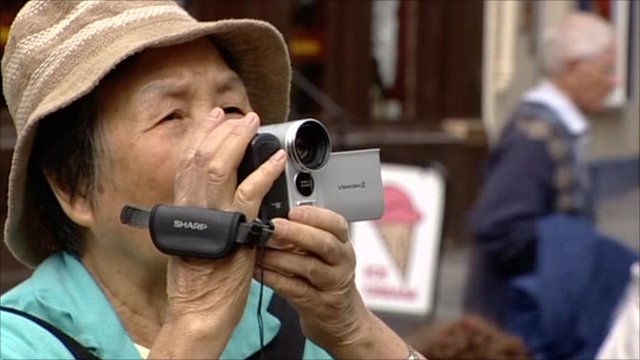 By Daniel Stroe – Bucharest
The Romanian Government today passed a memorandum which will ease the access into the country of Chinese businessmen by issuing multiple entries 1 to 5 years long visas. The move comes to render the visa regime more flexible for Chinese nationals taking business trips to Romania.
"The Government aims to issue multiple entries visas to Chinese nationals who are going to travel to Romania on business trips, available from 1 to 5 years, provided the bona fide (good faith) principle is respected" reads a press release of the Romanian Government.
The memorandum comes after, in November last year, PM Victor Ponta underlined in an interview for the Chinese state agency Xinhua that "he looks forward a consolidated cooperation with China in 2013".
He stated then the Romanian government had already passed legislative and governmental measures to ease the access of large Chinese companies on the Romanian market, adding Romania will also simply the visa regime for both the Chinese businessmen and tourists.
According to the National Trade Register Office, mid last year more than 10.440 Chinese companies were active in Romania, investing a total 410 million USD, making China the 18th largest foreign investor in Romania.
The Government's decision to simplify the regime visa for the Chinese businessmen comes a day after Relu Fenechiu, the minister of Transports, met a delegation from the biggest Chinese construction company, China Communications Constructions Company Ltd (CCCC) with whom he discussed the project of a highway linking the Romanian cities of Targu-Mures, in central Romania, to Iasi, in the north-east.
Luring businessmen from the world's second largest economy is very important for the authorities in Bucharest especially amid a decline in direct foreign investments over the past years. In 2012, the total volume of foreign investments in Romania amounted to 1,6 billion Euros, down from 1,8 billion Euros in 2011 and 2,2 billion Euros in 2010, according to the National Bank. Consequently, in a recent interview, the Romanian President Traian Basescu stressed that the biggest challenge the Romanian economy is facing today is the decrease of the foreign investments.