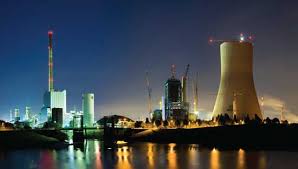 By Daniel Stroe – Bucharest
Romania lags behind other European states in terms of measures meant to ensure energy efficiency, but authorities have to set realistic objectives and carry out balanced policies which shall not distort the market, says the energy working group of the Foreign Investors Council (FIC), a business advocacy group.
"Over the past decade, some progress was however achieved in the last decade, on the one hand through specific efficiency measures taken but on the other hand unfortunately also due to the effects of the economic crisis" reads a press release of the council.
According to an analysis issued by the Energy Task Force of the Foreign Investors Council, Romania has the third most energy intensive economy in the EU which translates into the country using more energy resources to produce its GDP than most of the communitarian states.
According to FIC, significant energy savings are possible in the industrial, commercial and residential sectors while important policy choices have to be made in the short-term regarding the enforcement of the new EU Directive on Energy Efficiency. Romania should set realistic energy efficiency targets and implement balanced and cost effective policies whilst avoiding market distortions, the representatives of the foreign investors also urge.
At the same time, Romania should continue to stimulate investments in energy efficiency and in clean technologies in order to reduce its dependency on fossil fuels as their costs are likely to increase in the future. The country can also make better use of the available EU funds in order to foster investments in this area as these funds are the most significant and least expensive financing source available to Romania today, FIC underlined during a round table today.
Last but not least, to attract investments in the energy efficiency sector and in other areas of the energy value chain, Romania needs to put in place a regulatory framework which is stable, predictable, transparent and easy to implement. To be appealing for investments in the long-run, the sector also requires clear targets set by the Romanian authorities, the council concluded.
FIC was founded in 1997 and has now 124 member companies whose cumulated investments come to about 35 billion Euros which is two thirds of the total direct foreign investments made in Romania since 1990 and which have so far created about 200.000 jobs.