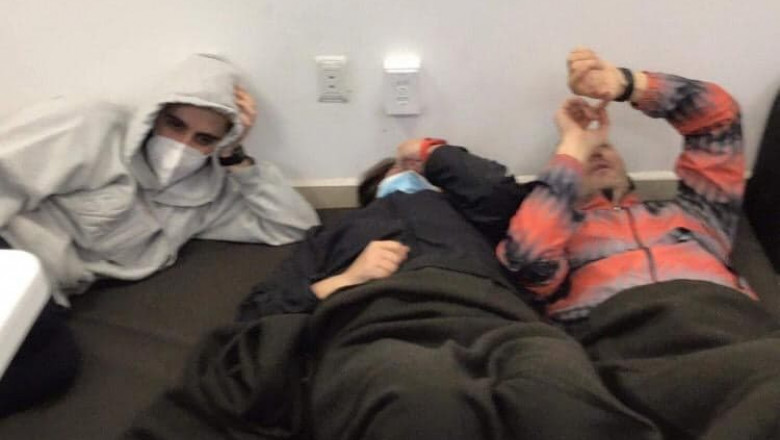 Dozens of Romanian citizens have been stranded at Mexican airports since January 30th, where authorities confiscated their travel documents and telephones and barred them from entering the country.
According to a statement issued by the Romanian Foreign Ministry last night, about 50 Romanians are still at Cancun airport, awaiting a return flight home.
"The Romanian authorities do not dispute the sovereign right of the United Mexican States regarding the decision to grant entry into the same territory, but these decisions must not be arbitrary; they must be taken on the basis of individual assessments, as the case may be, and not create offensive conditions."
After multiple denials of entry of many Romanian tourists to Mexico in recent days, the Romanian Foreign Ministry spoke with the Mexican Ambassador in Bucharest, expressing concern and dissatisfaction with the decisions made by the Principles regarding the entry of Romanian tourists into Mexico and the treatment Romanian citizens receive upon entering the country.
The Ministry of Foreign Affairs called for immediate clarification of the reasons for the decision of the Mexican authorities not to allow entry into Mexican territory and urgent measures in order to respect the rights of Romanian citizens. With the intervention of the Honorary Consul of Romania in Cancun, a team dispatched to the airport distributed food and water to the detainees.
The Ministry of Foreign Affairs also recalls that instructions by the Mexican Authorities can be found on its website in the coronavirus-related travel instructions section, according to which the International Airport of the City of Mexico is allowed to enter persons who can prove they are traveling for essential reasons, explicitly clarifying that tourism does not fall into this category. Those who can not prove they are traveling for serious reasons can not enter the country and must return to their place of residence with the first available flight.
At Cancun airport, the authorities even carried out much stricter checks as the city is in the orange zone. /ibna