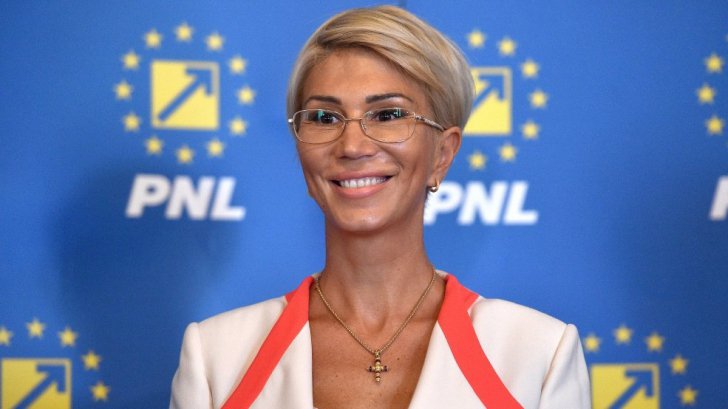 Snap municipal and parliamentary elections on June 28 foresees the Deputy Prime Minister of the Romanian government. A motion of censure against the government will be tabled tomorrow.
In an interview with B1 TV, Deputy Prime Minister (and PNL) Raluca Turcan said the government would schedule early elections so that parliamentary and municipal elections will be held together on June 28. The two clashes will be one day to one week apart, she said.
Turcan has ruled out PNL MPs voting in favor of the motion of censure PSD intends to submit, after the government took responsibility for the bill on the two-round mayoral election.
"If the motion passes and we call for early elections, which requires the rejection by Parliament of two successive governments, the PNL will support the early elections, so we will not support the next two governments", Turcan stated.
Late Wednesday afternoon, began the joint extraordinary session of the House and Senate that would see the government take up responsibility for the bill on the return to a two-round mayoral system.
In his speech, Prime Minister Ludovic Orban stressed, inter alia, that the government has adopted a number of amendments to the bill and stressed that a two-round election demonstrates genuine respect for democracy and citizens' vote. We are putting the government mandate on the table for this purpose, the prime minister stressed. You can submit ten motions of censure, but you cannot change our view nor that of 80% of citizens who want elections in two rounds, the Romanian Prime Minister added.
From this point on, a three-day deadline for submitting a motion of censure begins.
Transitional PSD President Marcel Ciolacu has announced that his party will table the motion of censure this morning. "We do not have the number (votes to pass the proposal) but neither did the Orban government have the number of votes in its swearing-in", the PSD leader said.
PSD has announced that it will submit the proposal, with the support of the UDMR and four members of Teodor Meleșcanu's Party.
Ciolacu said PSD would "definitely" appeal to the Constitutional Court on the electoral law. "We want the motion of censure to pass. Constitution-wise there is a possibility to have early elections if the motion of censure passes, but there are many steps to be taken. No one in the EU has allowed himself to violate the recommendations of the Venice Commission and the Constitutional Court, six months before the election. It is a 'red line' of democracy, Ciolacu stressed./ibna