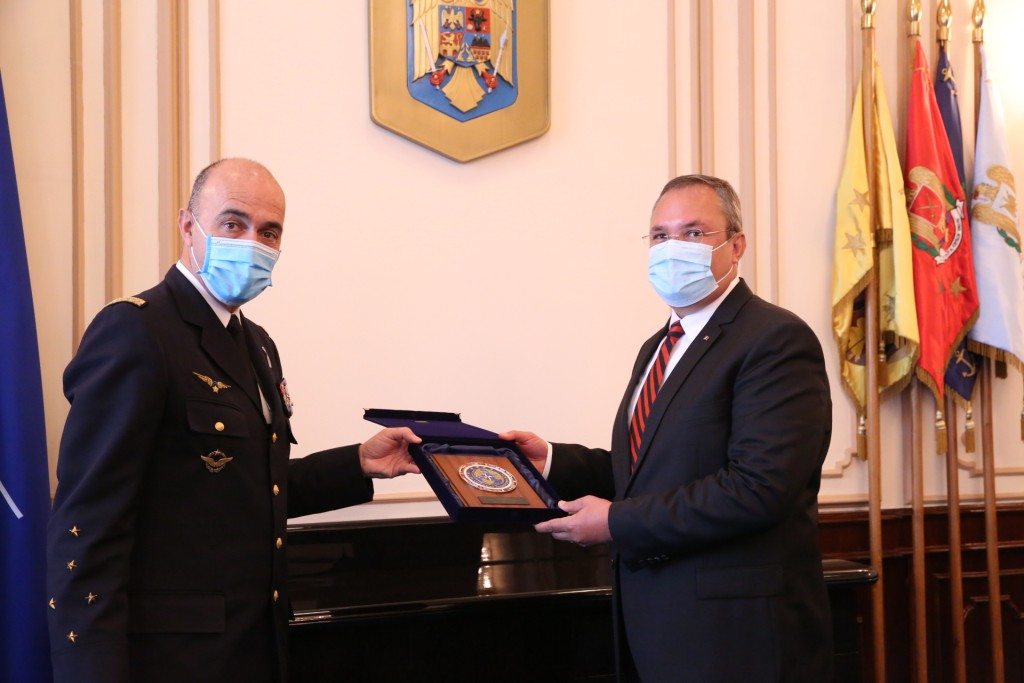 General Andre Lanata, the head of NATO's Transformation Allied Command, visited Romania where he met with Romanian Foreign Minister Bogdan Aurescu and Defense Minister Nicolae Ciuca, according to a statement issued by the Foreign Ministry.
During the meeting, the two officials stressed the importance of the EU-NATO co-operation, noting it was increasingly useful in ensuring a coordinated and effective response to existing and emerging challenges, including the coronavirus. It is noteworthy that the Romanian Foreign Minister stressed that Romania was the first member of the alliance to use the strategic air transport capabilities available to NATO to transport medical supplies, equipment and aid, which were offered to allies and partner countries.
It is further stressed that special mention was made of the need to continue the NATO adjustment process in line with the decisions taken, as well as of the efforts to strengthen NATO's deterrent and defense position, especially in the Eastern Wing, Romania and the Black Sea region, through a coherent and unified approach, as well as through a consistent Alliance presence and a well-established exercise program.
Bogdan Aurescu emphasized the need to continue to provide assistance and support to partners in the eastern part of the Alliance, such as the Republic of Moldova, Georgia and Ukraine.
For his part, the Minister of Defense stressed that Romania remains committed to the distribution of 2% of its GDP in defense and that 20% of these funds is invested in the purchase of equipment, adding that the Romanian Army continues to organize joint exercises with partners and participate in international shipments.
For his part, Andre Lanata underlined the importance given to the Black Sea region, where allied plans are being developed, and expressed interest in continuing the dialogue with the Romanian side on this issue. /ibna