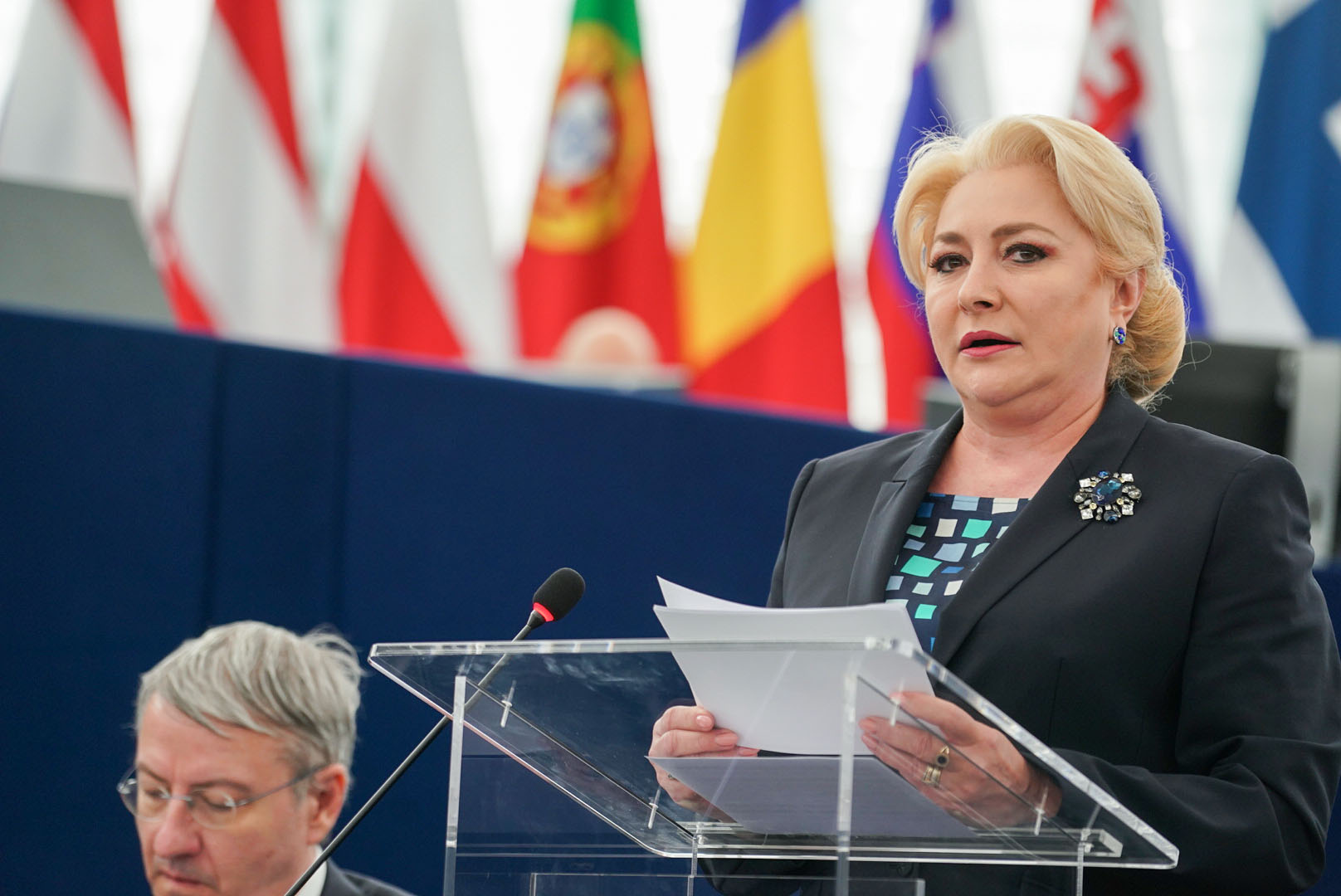 In an attempt to avoid the vote of confidence that Romanian Prime Minister Vorica Dancila has to seek as the constitution stipulates when the government's political composition changes, she chose three ALDE executives for her government.
Citing the need for stability, Viorica Dancila elected three members of the ALDE Liberal Democratic Party as heads of a number of ministries that remained headless after the ALDE's decision to step down from the government. In doing so, she seeks to avoid the vote of confidence as stipulated in the Constitution.
ALDE President Calin Popescu-Tăriceanu said the three politicians would be expelled from his party and accused the prime minister of using tricks to avoid the vote.
The list with the three names plus three for the portfolios held by provisionally appointed ministers has already been sent to the Presidential Palace for approval. They are: Camelia Gavrilă (PSD, Ministry of Education), Dan Chirilă (Interior), Dan Matei's adviser – as Vice President of the Government, Grațiela Gavrilescu (Environment), Ion Cupă (Energy) and Ștefan Băișan (minister in charge with relations with Parliament).
Tăriceanu has said he will ask President Klaus Iohannis not to accept the names on the grounds that his party has decided to step down from the government, while he is also challenging the election of the new president of the Senate, Theodor Melescanu, who also comes from ALDE.
Tăriceanu announced that he would send letters to Dancila and President Klaus Iohannis by the end of the week./ibna