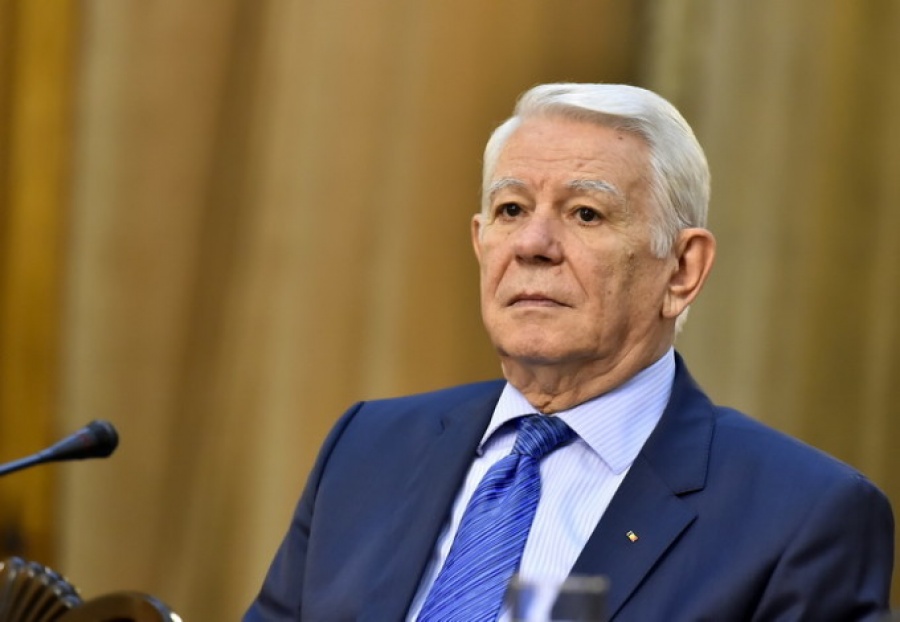 Prime Minister Viorica Dancila's Social Democratic Party will endorse former Romanian Foreign Minister and ALDE's Vice President Teodor Melescanu to fill the position of Senate President.
The election for the new Romanian Senate President will take place next week, following the resignation of Călin Popescu Tariceanu. As announced yesterday by Prime Minister Viorica Dăncilă, the Social Democratic Party (PSD) will endorse former Foreign Minister Teodor Melescanu for the position of Senate President. "We support Mr. Teodor Melescanu (…) There are many options, we have voted to support Teodor Melescanu", Viorica Dăncilă stated after the PSD parliamentary group's meeting for the Senate. When asked whether she had discussed this issue with Melescanu, the Prime Minister replied that "I could not have made this proposal without any discussion having been previously held".
This decision by Viorica Dăncilă could undermine the ALDE leader's plans, who might be found without a parliamentary group in the event that Teodor Melescanu declares that he does not support the party. According to the Senate Rules of Procedure, a parliamentary caucus needs at least 7 senators from the party's or the alliance's lists. Currently, the ALDE party has 7 members and with the departure of Teodor Melescanu it could be abolished.
In addition, the former Foreign Minister's candidacy could disrupt the ALDE team by weakening the stability Tariceanu was speaking of, before Viorica Dăncilă's announcement. As a result, Tariceanu changed his strategy by announcing that the ALDE and Pro Romania Senators had decided to form a mixed parliamentary group in the Senate called "Democracy", which consisted of 14 members. Under these circumstances, it was decided that the election of the new President would take place next week, as negotiations on the Senate leadership would be held using the new algorithm.
Teodor Melescanu stated there has been talk around his candidacy within the ALDE Senate team, and that everything will be decided by the Senate vote, while adding that there are some ALDE colleagues who will not vote for him. Vice President Serban Valeca will temporarily serve until the new President is elected. /ibna