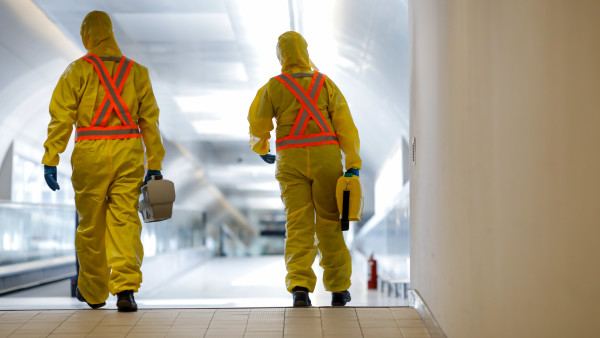 The daily toll of new coronavirus cases remains steadily over 2000 in Romania. In the last 24 hours, 37 deaths and 2,086 cases were recorded, after 25,797 tests were conducted. 557 patients with coronavirus remain hospitalized in the ICU.
Since the onset of the pandemic, the number of outbreaks has climbed to 129,658, while the death toll is at 4,862. A total of 2,445,488 tests have been performed.
Romanian representative in the WHO Alexandru Rafila believes the large number of coronavirus cases in recent days is due to the opening of schools, because, as he explained, we are 10-12 days in the new school year. "It remains to be seen whether the situation will stabilize in the coming days or whether the increase (of cases) will continue", he said.
Prime Minister Ludovic Orban announced yesterday that next Monday, the National Committee for States of Emergency will decide on the reintroduction of restrictions for countries with a higher level of infection than Romania in the last 14 days. He also called on local committees to take quarantine decisions at city or county level, "where required".
Therefore, people coming to Romania from countries with the highest rates of infection for up to three days will not be placed in quarantine, provided that they present a negative COVID test no older than 48 hours.
"We did not update the list of countries, because there was a discussion at European level and we were waiting for a decision on the single-mode way of introducing measures for travel within the EU. No decision was made, and for this reason we will decide on Monday, in the context of the National Committee for States of Emergency, to reintroduce restrictions on countries with a higher level of infection than Romania in the last 14 days.
"For those who arrive to Romania and plan to stay here for a maximum of three days, there will be no compulsory quarantine, as long as they arrive with a negative COVID test which they underwent 48 hours max before entering the country", said Orban.
"On the contrary, if they wish to stay for more than three days, they can either be placed in quarantine for 14 days or, if they do not want to be quarantined for 14 days, they can take the test on the fifth day; if it comes back negative, when they receive the results they will be able to exit quarantine", added the Romanian Prime Minister. He also called for stricter enforcement of measures, especially in schools, as well as controls, and better communication with citizens.
These statements were made after a teleconference with the prefects and representatives of authorities in charge of managing the epidemic.
Ludovic Orban also warned post-election politicians to "consider themselves potentially infected with Covid-19", and to isolate themselves so as not to infect others.
Meanwhile, yesterday's coronavirus tests came back negative for PSD President Marcel Ciolacu and the rest of the party leaders who took part in a party event in Salaj, where local party leaders tested positive. /ibna