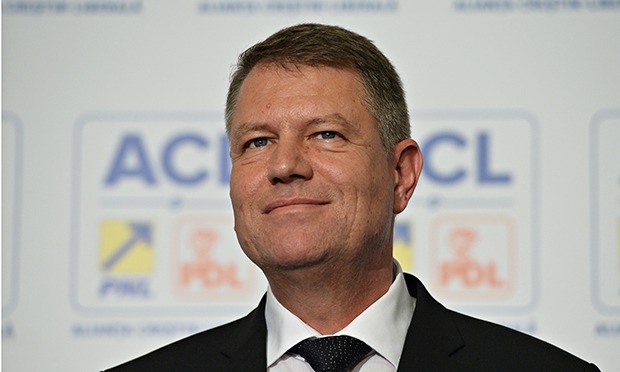 Bucharest, June 8, 2015/ Independent Balkan News Agency
By Daniel Stroe
Romania's National Supreme Defense Council (CSAT) led by President Klaus Iohannis will discuss on Tuesday the impact of illegal forest clearing and firm measures to stop it, and the state of the program of equipping the Air Forces with multi-role aircraft as part of the country's efforts to upgrade its military at a time when the region is severely shaken by the most serious post-communist crisis.
The Council sitting will begin on Tuesday afternoon at the Cotroceni Palace, the Presidential Administration announced in a press release.
CSAT will also hear the reports of national security institutions on 2014 and on their main objectives for 2015. Other topics are the Romanian armed forces available for missions and operations abroad in 2016; the draft of the general plan for the continued restructuring and modernization of the Army in 2015; the Army development, equipment and armament plan until 2027; the implementation of the decisions of the 2014 NATO Summit; the preparation of the June European Council on common security and defense; and the developments in Ukraine and their impact on the wider Black Sea region, including prolonged conflicts.
At the same time, the country's supreme defense council will also table topics regarding the Republic of Moldova in the new regional equation — options for the European integration versus the Euro-Asian orientation; measures for the interconnection of the electricity and natural gas transmission grids between Romania and Moldova; and the management of nuclear waste from the nuclear power plant of Cernavoda.
Iohannis was to consult with the leaders of parliamentary parties and groups on the National Defense Strategy at a time when the country's going through political unrest following calls for PM Victor Ponta to resign. He is charged with corruption related offenses by the country's anti-graft body. The last sitting of the CSAT was held early in March; it was also the first one presided by Iohannis.
Romania signed a Letter of Offer and Acceptance with the U.S. Government in December 2013 which provides programmatic support to a U.S.-approved third party transfer of F-16 aircraft from Portugal to Romania. That agreement delivers 12 F-16 Block 15 midlife upgrade aircraft to Romania beginning in 2016. Lockheed Martin will design, integrate and support the installation of updated F-16 software, the company said in a press release.
In January, the country's political parties agreed to sign a trans-party accord to increase Romania's defense budget to 2 per cent of the national GDP as of 2017. The decision comes as Romania voiced worries over Russia's aggressive behavior in Ukraine and asked for NATO to relocate troops and weaponry in the East to reassure allies in the region.