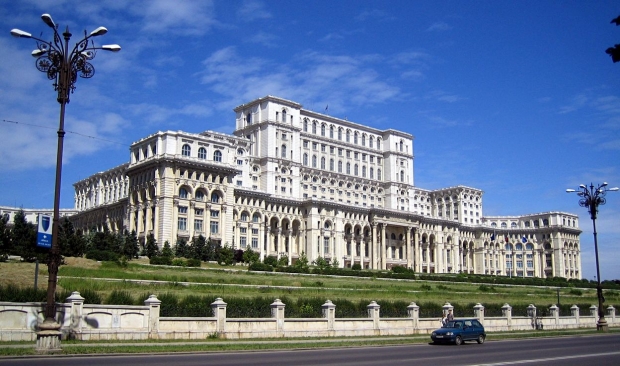 President Klaus Iohannis is currently meeting with the PNL delegation and will then receive in turn those of the PSD, USR, AUR and UDMR parties. At 17.00 he will consult with the representatives of the national minorities represented in Parliament.
At the end of the consultations, in theory, the Romanian head of state could announce the name of a new prime minister. But most likely, according to analysts, there will be a second round of consultations and this first discussion with the parties will have a rather exploratory role, without any conclusion being reached. It is also considered likely by analysts that Mr Iohannis will give the parties time to reflect until the new round of consultations.
The Liberals have radically changed their stance by declaring that they will enter the discussions without a named candidate for prime minister. But they will announce the name of the proposed Prime Minister (Florin CItu) as soon as a majority has formed around them.
The PSD does not want to take power at this time and therefore insists on the idea of early elections. Firstly, it is well aware of how difficult it is to call them and secondly, that if they were called anyway, it would easily win the contest.
The USR wants to govern with the PNL but without Florin Citu as Prime Minister. Its leaders have announced that they will wait for the PNL to propose a PM first and then for the party to announce its candidate. A short while ago it was announced that the party's National Bureau voted unanimously to nominate Dacian Ciolos for the post of Prime Minister.
The UDMR wishes to continue the alliance with the PNL and the USR.  If this is not possible, then a minority government with the PNL. It does not rule out other partnerships, but none that include the AUR.
The AUR will go to Cotroceni for image reasons only, since no party wants to work with it. The party is considered extremist both in Romania and at European level. It is expected that its leaders will make the most of this event in terms of communication. Digi24.ro, stiripesurse.ro
The leader of the PSD Parliamentary Group in Parliament, Alfred Simonis, told Digi24 last night that the PSD's wish was for the PNL and the USR "not to reconcile" and this is the reason why it delayed submitting the motion of impeachment. "Let me tell you frankly: our goal was not to have Cîţu be or not be the PNL president, our main goal was for the USR and the PNL not to reconcile and not to destroy Romania (…)," Simonis said.
Simonis said that his party is willing to take over the government, but only after elections.
In the morning, PSD President Marcel Ciolacu said that "if we have a majority, we are back in government" and reiterated that he would not support a minority PNL government./ibna