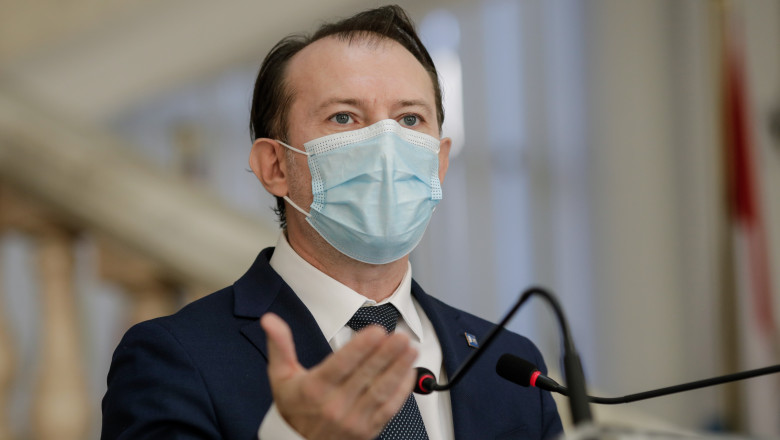 Even before the final formation of the coalition government in Romania, tensions have already arose between the three government partners, namely PNL, USR-PLUS and UDMR, according to a series of reports by local media and the online press.
According to the daily Adevarul, the coalition experienced initial internal attacks just one day after it received a vote of confidence in Parliament, although the leaders of the three parties had previously decided to "follow an appeasing approach in their public speeches". The daily reports that the first "bullet" was fired by USR PLUS co-chair Dacian Cioloş, who expressed his dissatisfaction with the presence of the liberal Minister of Education Sorin Cimpeanu in the government.
With the title "New Criticism in the Coalition," Digi 24 echoed recent statements by Liberal MP Daniel Gheorghe attacking Senate Speaker Anca Dragu (USR-PLUS). The latter announced the establishment of a joint parliamentary committee in charge of implementing the decision of the 2009 referendum, according to which Romanians voted in favor of establishing a single parliament with a maximum of 300 deputies. According to MP Gheorghe, a Parliament without discrimination in the House and the Senate would constitute a case of "populist madness that could seriously affect the functioning of the Romanian Republic." In addition, the MP estimates "that we can expect absolutely everything" from the team of the USR-PLUS and Dacian Cioloş.
In addition, the daily Bursa published on its website an article identifying the dangers the coalition government may face. Forced to take "structural adjustment measures to adapt Romania to the wave of rapid technological change in the global economy," the coalition government will be tested for the next four years, although it has more financial resources than the country has ever had in the medium term. According to the newspaper, public expectations will be very high and impatient, which "will lead to political, economic and social risks, almost permanently."
In addition, the distribution of ministerial portfolios – and indirectly budgetary resources – would be a permanent source of conflict between the PNL and the USR-PLUS. The Bursa newspaper, therefore, voices its skepticism about maintaining the same shape of government for the next 4 years.
Another risk is related to political and economic reforms. According to the newspaper, the reform of political institutions, for example the Constitutional Court, the Judiciary and economic institutions, the labor market, the functioning of markets, represents a "source of conflict", as it "reshapes relations between people, trade, collective or individual interests." A final potential risk is of a social nature. Delays in labor market restructuring, the public pension system and the social security system could cause tensions, which could benefit the Social Democrats (PSD), while the party would be able to come to power in 2024, the newspaper argues. /ibna