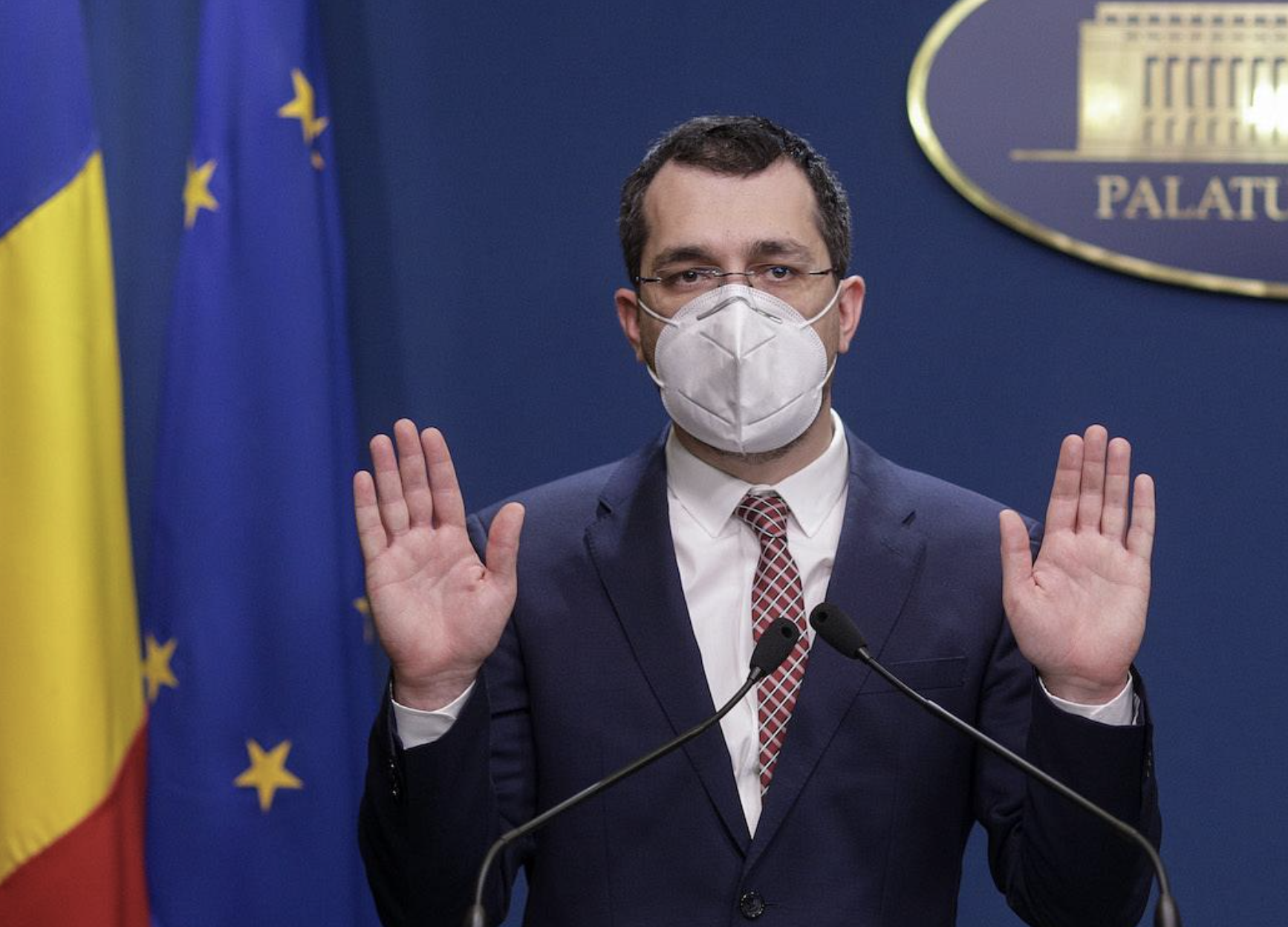 According to Agerpres reports, Prime Minister Florin Citu announced on Wednesday that he had removed Vlad Voiculescu from his post as health minister to ensure "that trust in state institutions remains."
Citu said: "Romania has been going through a rough patch in the fight against the pandemic for a year now. (….) In order for this fight to be successful, there is always a need for trust in the state institutions, in the institutions that manage this difficult period. In this context and to ensure that trust in the institutions remains, I decided today to make a change in the leadership of the Ministry of Health. I want to assure the Romanians that I firmly believe in this governing coalition, because it is a governing coalition formed by the Romanian vote, around the same values, certain ideas and not certain people."
On Wednesday, President Klaus Iohannis signed the decree with the resignation of Vlad Voiculescu from the post of Minister of Health, according to a statement from the Presidency. As the government announcement states, Deputy Prime Minister Dan Barna will serve as acting Prime Minister.
Finally, the head of government fired Andreea Moldovan from the post of Deputy Minister of Health.
Vlad Voiculescu was one of the stars of the USR-PLUS reformist alliance, however his second term as Romania's health minister was cut short at just four months.
In just three months, Voiculescu clashed with liberal mayors and ministers and with the prime minister himself, triggering backlash from the main opposition and local media for failing to manage the COVID-19 crisis when, in fact, he barely had any chances to do so.
According to members of Voiculescu's party, the decision may be due to reforms he initiated, which included replacing the directors of hospitals, who manage significant parts of Romania's health budget, with new appointments through public tenders. /ibna