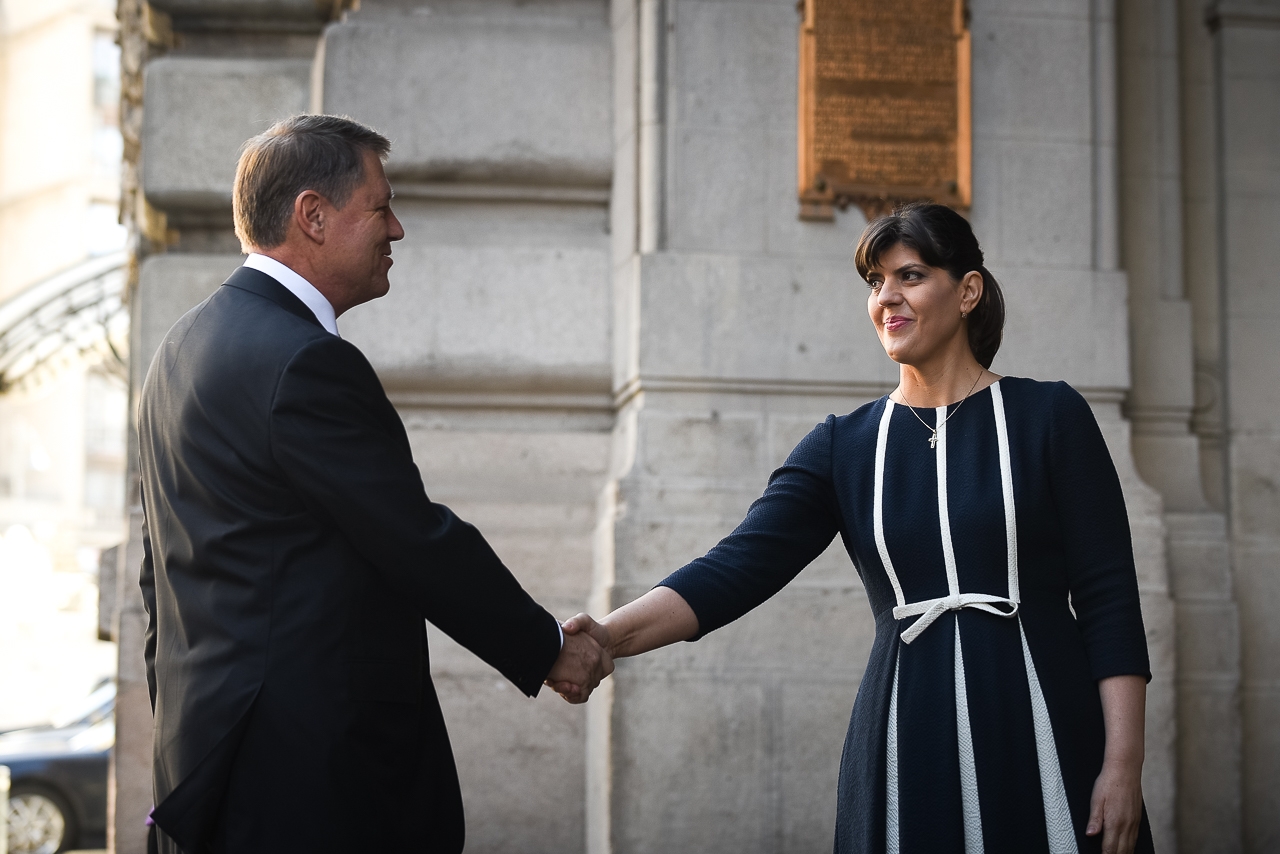 On Monday morning, the Romanian President Klaus Iohannis signed a decree to revoke the country's chief anti-corruption prosecutor Laura Codruta Kovesi,who has made numerous enemies in her native, especially high officials due to her combating against high-level graft.
As the spokesperson of the Romanian Presidency, Madalina Dobrovolschi, announced today, Iohannis signed the decree in accordance with the decision of the Constitutional Court (CCR), made five weeks ago. Its ruling obliged the president to fire her on the request of Justice Minister Tudorel Toader.
Dobrovolschi told the press that "The decisions of the Constitutional Court need to be implemented both by the president and the majority in the parliament."
"It is precisely for this reason that the constitutional judges have the tremendous responsibility that, in ensuring the supremacy of the Constitution, they do not depart from its spirit, which is based on the democratic traditions of the Romanian people and on the ideals of the 1989 Revolution", she continued only to add that, "the fight against corruption will not stop. Whatever the name of the DNA [National Anti-Corruption Directorate] chief prosecutor, this institution needs to ensure the fight against corruption takes place at the highest possible level."
Toader had officially asked the president in February to dismiss Kovesi from her post "as the head of Romania's powerful National Anti-Corruption Directorate based on a cabinet report accusing her of abusing her powers and her subordinates.
However, Iohannis refused to fire her at the time because he said he found the minister's arguments did not stand", BIRN reports.
The 45-year old anti-corruption head had been in that position since 2013…. / IBNA
Main Photo: A handshake that belongs to the past between the Romania president Klaus Iohannis and Chief Anti-Graft Prosecutor, Laura Codruta Kovesi