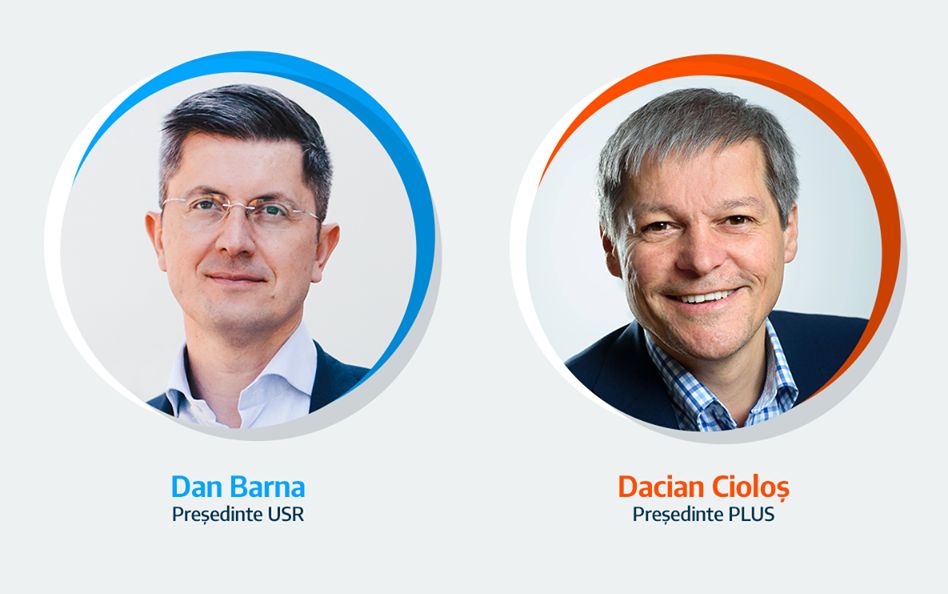 The USR/PLUS coalition seems to have changed its strategy for this year's elections since the beginning of this year, and is increasingly highlighting its differences from the Liberals and the Orban government, who are presented as the main opponents. In the previous elections, the European elections and the 2019 presidential elections, the alliance was almost exclusively targeting PSD.
Dan Barna and Dacian Cioloș's attacks against PNL and Ludovic Orban have intensified from the moment the two allies began speaking of a possible PNL-PSD deal to "sacrifice" municipal elections in two rounds.
This is where the approaching of Gabriel Pleșa to join the USR/PLUS Alliance comes in, Vice Mayor up until this morning of Alba Iulia, where PNL has a strong presence. Pleșa resigned from both PNL and the position of Vice Mayor and told G4Media.ro that within the day he would be announcing his candidacy with USR, a party he would become a member of. It is worth noting, however, that Pleșa left PNL because of personal bitterness.
It all started after a referendum that put him in second place among the Liberals in Alba Iulia.
His secession is of concern to PNL Alba Iulia, which has conducted two independent polls for the local elections without having officially announced the results. /ibna