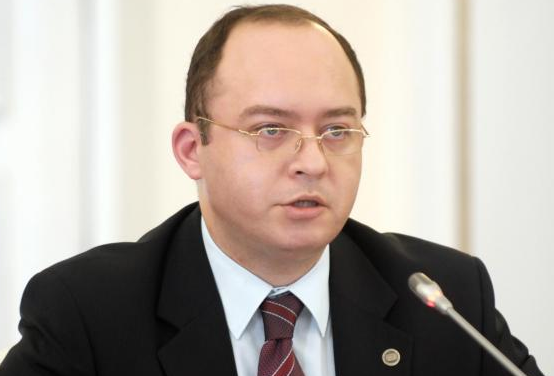 Bucharest, June 16, 2015/ Independent Balkan News Agency
By Daniel Stroe
Foreign Affairs Minister Bogdan Aurescu (photo), who participated in Ohrid, FYR Macedonia, in the ministerial meeting of the Central European Initiative (CEI), organized by the CEI FYR Macedonian presidency, stressed the need for maintaining the European prospect for countries in the region.
The main topics on the agenda of the CEI meeting related to regional developments in South-Eastern Europe, the role and activity of the CEI and the broad regional inter-connectivity. According to a release the Romanian Foreign Affairs Ministry remitted on Monday, Minister Bogdan Aurescu underscored in his intervention the importance of regional cooperation and highlighted Romania's appreciation and support for the programme and priorities of the FYR Macedonian presidency of the CEI.
In this context, the Romanian head diplomat gave guarantees that Romania supports the interconnection of the infrastructure networks in the region and their integration in the system of the European Union. Moreover, he showed that improving the physical infrastructure networks, but also ensuring some elements of soft connectivity necessary for the business and investment environment represent essential conditions for the integrated economic development of the CEI region.
As concerns recent developments on a regional level, Romania supports the strengthening of the democratic values and principles and the expansion of the area of freedom and justice to the states of the Western Balkans and the Eastern Neighborhood. Minister Aurescu also pleaded for the maintenance of the European prospects for the interested states, as a strategic option and as an incentive for the efforts of reform and for guaranteeing the regional security and stability, the press release also shows.
"Romania has been and is a direct beneficiary of the transforming power of the European Union, which led to the society development and to strengthening the security and stability of the environment we live in, after having fulfilled the conditionalities and having completely observed the assumed reform commitments. The CEI, through the role and instruments it has, must support the European bid of the states in the Western Balkans, but also of the eastern partners of the European Union," Aurescu said in the meeting, according to the release.
Highlighting cooperation at the Black Sea is an important instrument, with potential influence for the CEI member states as well, the Romanian head diplomat mentioned that Romania will take over, on July 1, 2015, the chairmanship-in-office of the Black Sea Economic Cooperation Organisation (BSEC), briefly presenting the objectives and priorities of Romania's mandate: the promotion of regional cooperation in the transports, energy and organized crime and tax evasion combating area, the BSEC institutional reform.
Aurescu voiced again Romania's concern with the security situation in Ukraine, which continues to generate risks to the security and stability of the entire region, and maintain once more that Ukraine's territorial integrity, sovereignty and independence must be respected, the quoted document also pointed out.