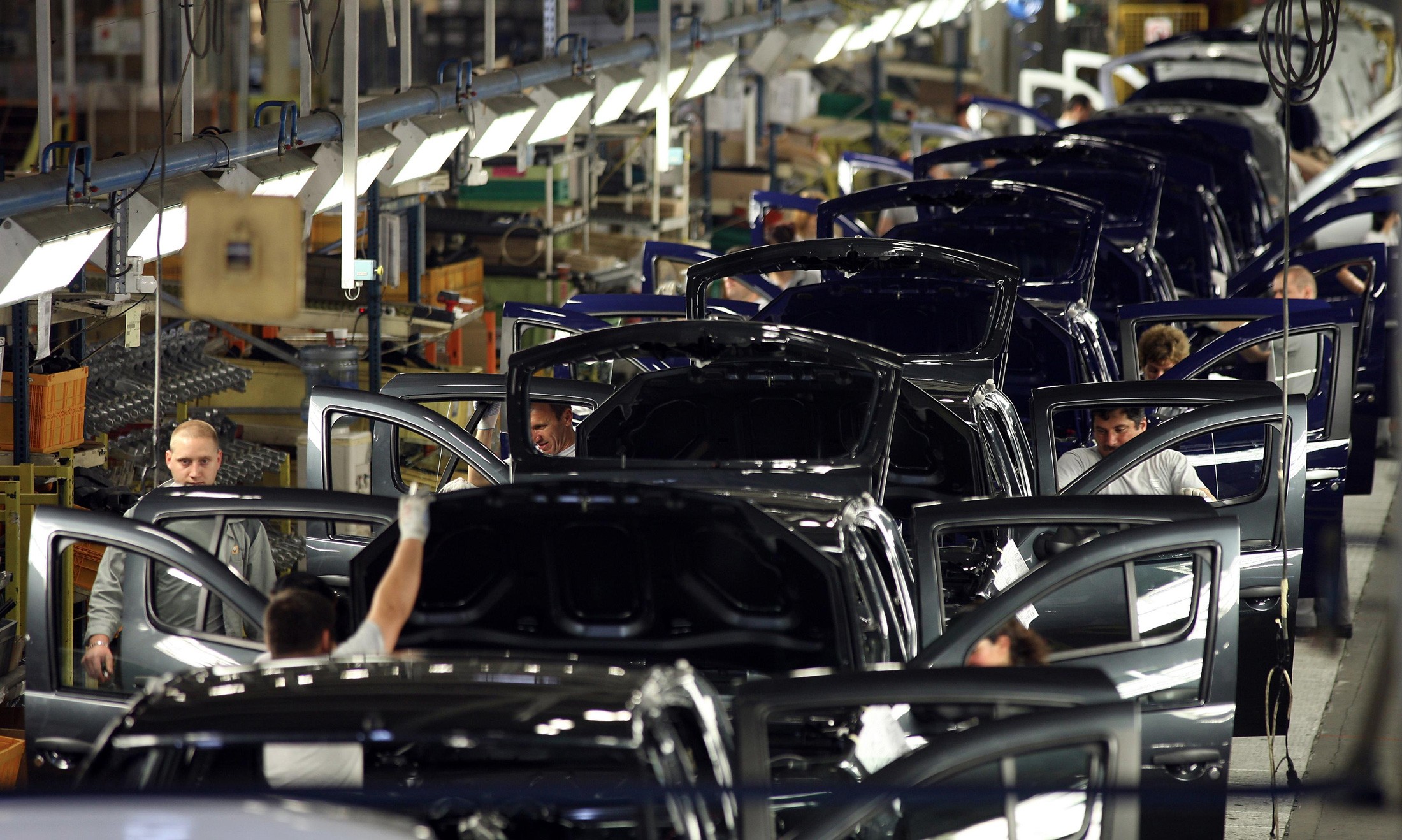 Bucharest, January 19, 2015/ Independent Balkan News Agency
By Daniel Stroe
Romanian auto maker Dacia, a subsidiary of the French company Renault, sold more than 500,000 cars across the world in 2014, consolidating its top position in Romania where it holds a market share of 31 %, the company has announced today.
"2014 was an exceptional year for Dacia, with total sales reaching 511,465 units. We are thus confirming the trend Dacia has been on for years now", Jan Ptacek, general manager of Renault Commercial Roumanie, said in a press conference. He said the car maker is preparing to launch the Stepway versions of the Lodgy and Dokker models in 2015 while the modernization process of its commercial network will continue.
In 2014, Dacia had the largest sales increase among generalist car makers in Western Europe. "With sales totaling 511,465 units, Dacia had the best commercial performance in its history. The Romanian brand is thus joining the restricted circle of car makers selling more than half a million cars annually. This result, up by 19 per cent compared to 2013 has allowed Dacia to solidify its presence on most of the markets where it is sold", Ptacek added, as quoted by state news wire Agerpres.
In Romania, Dacia sold 29,625 units last year, up from 34,890 sold in 2013, a 19 % increase. This is an "excellent performance", Pracek underlined, since the Romanian new cars market is still under the 100,000 units per year, well below its potential. "These results equal to a market share of 31,44 % for Dacia which consolidates its market leader position in Romania", he added. More than a third of the Dacia cars sold in Romania are made up of the Logan version.
On foreign markets, Dacia sold 481,840 cars in 2014, 19 per cent more than in 2013. Europe comes first in the region rankings, with three quarters of the cars sold by Dacia being registered in European countries. Its market share in Europe increased by 0.4 points to the level of 2.5 %. France is still the main export destination for Dacia, with 106,000 cars sold in this country, placing the Romanian car maker on the fifth position in the most sold cars top. Dacia Sandero is the third most bought car by individuals in France. Germany and Spain are the next European markets, with 50,000 and, respectively, 46,000 units sold in these two countries.
Dacia, owned by Renault, accounts for about 10 per cent of the country's exports and 3 per cent of the national GDP. The company, founded in 1966, was sold to Renault in 1999, marking the economic resurrection of a communist-era brand. The company currently employs about 13,500 people at the manufacturing plant in Mioveni.