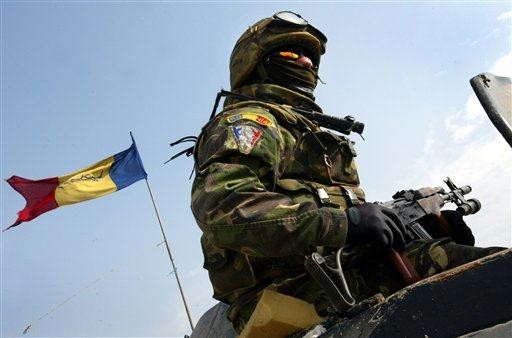 Bucharest, June 20, 2015/ Independent Balkan News Agency
By Daniel Stroe
Minister of Foreign Affairs Bogdan Aurescu yesterday pleaded at the GLOBSEC 2015 international conference in Slovakia for a strengthened cooperation with the NATO partners, while referring thus to his proposal that a new NATO strategy should be drafted to focus on the Eastern and Southern partners.
Aurescu underscored that strengthening the partners' capability, with the support from the Alliance, will be relevant for them in managing the risks generated by the frozen conflicts.
Speaking about his recent visit to Chisinau, he gave the example of the situation of the Republic of Moldova and the Transnistrian conflict, reiterating the fact that political stability in Moldova is relevant for the stability of NATO's vicinity, therefore for the Alliance itself. Moreover, he showed that the NATO enlargement process must be continued, as a guarantee that credibility of the Alliance will be maintained as faced with the external challenges, reads a press release of the Romanian Ministry of Foreign Affairs.
The official added Romania is concerned about security developments in the Eastern and Southern vicinities, underscoring the need for a 'coherent' answer from NATO, both through the complete implementation, before the NATO Summit in 2016, of the Readiness Action Plan of the Alliance and also through the continuation of the strategic adaptation of NATO to the new threats and security risks in the long run.
Moreover, the Minister highlighted the importance of strengthening the trans-Atlantic relation, but also of the cooperation and coordination between NATO and the EU, as fundamental ingredients in adjusting to the new security challenges.
In his interventions at the debate, the head of the Romanian diplomacy expressed Romania's expectations ahead of the NATO Summit in Warsaw, scheduled in July 2016, highlighting among other things: the complete implementation of the Readiness Action Plan, including through the establishment of the NATO presence on the territory of the Eastern Allies, including Romania; the continuation of the Alliance's adaptation process, in order to efficiently respond to the security challenges in the Eastern and Southern vicinities; the confirmation of the NATO's open-door policy; the declaration of the initial operational capacity of the NATO anti-missile defence system, following the operationalization of the Deveselu base this year, the ministry points out in the cited document.
At the same time, Aurescu insisted on the need to reflect in the results of the Summit the strategic nature of the NATO-EU partnership. Romania, along Poland and the Baltic Countries have been calling for a stronger NATO military presence on their territories to deter any act of aggression amid the Ukrainian crisis. A base which will host interceptors, part of the future NATO-led anti-missile shield, will become functional in Southern Romania late this year.