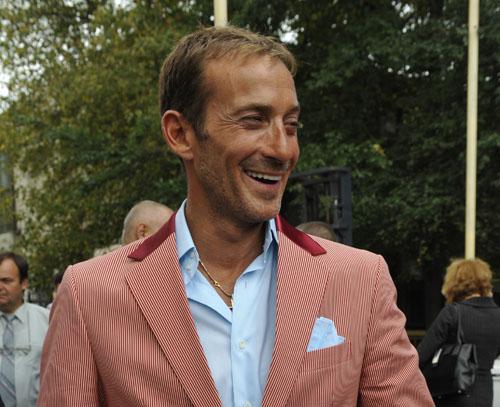 By Daniel Stroe – Bucharest
Romanian officials have called on USA and NATO to redeploy military capabilities and station troops in the east of the bloc amid growing tensions in neighboring Ukraine, while strategists in Washington consider moving troops to Eastern Europe.
Romania is very concerned about developments in Ukraine, its neighboring country, that have regional impact and expects NATO to redeploy military capacities to the east, Romanian foreign minister, Titus Corlatean, said in an interview to France Presse. "Romania has concrete expectations concerning a redeployment and transfer to the east of NATO's air, naval and land military capabilities" Corlatean said.
At the same time, in a meeting with Victoria Nuland, assistant secretary of State for European and Eurasian Affairs, Bodgan Aurescu, state secretary in the Romanian Ministry of Foreign Affairs, who is on a tour in the USA, pointed out the necessity of an increased military presence in Eastern Europe. Aurescu, who also met with US senators and congressmen who are involved in European affairs, discussed about the impact of the Ukrainian crisis on the pro-European course of the Republic of Moldova.
The Romanian officials' calls for further Western military presence in the former communist bloc comes as Russia amasses troops on its borders with Ukraine, sparking fears of another incursion on the territory of its Eastern neighbor. NATO last night published satellite photos with the 35,000-40,000 Russian troops stationed in temporary bases in the area.
In a statement this week, Philip Breedlove, NATOs' supreme allied commander in Europe, said the United States is looking into moving troops to Eastern Europe. "Essentially what we are looking at is a package of land, air and maritime measures that would build assurance for our easternmost allies", the American general said, as quoted by AP.
At the same time, Derek Chollet, assistant secretary of Defense for International Security Affairs, said the Russian invasion of Crimea could determine the USA to revise its military presence in Europe which has been scaled back ever since the fall of the Soviet Union.
Washington has already redeployed troops and military capabilities to Poland and the Baltic countries hare share a border with Russia. Two weeks ago, the Pentagon informed Romania it wants to supplement its troops at the MIhail Kogalniceanu air base in SE Romania while the Romanian minister of Defense, Mircea Dusa, announced US military aircraft would be sent to Romania.
A destroyer, USS Donald Cook, is already patrolling the Black Sea, joined by a French destroyer, Dupleix, and a reconnaissance warship, Dupuy de Lome. Russian experts have warned Moscow is looking into deploying strategic bombers to Crimea in response to an increased NATO military presence in Eastern Europe.