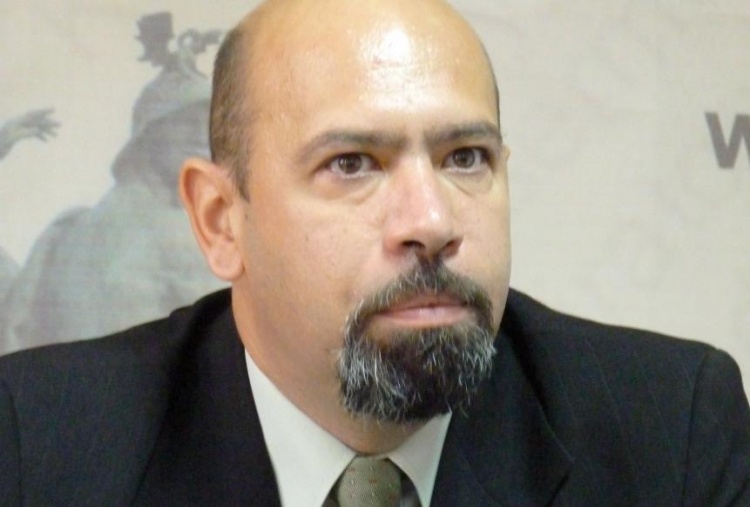 Bucharest, May 7, 2015/ Independent Balkan News Agency
By Daniel Stroe
Romania's Foreign Minister Bogdan Aurescu today said he called on his Hungarian counterpart to forward to the relevant authorities in Budapest Romania's official call on Hungary to observe the European legislation in the case of fugitive former Romanian MP Marko Attila(photo), an ethnic Hungarian wanted for corruption.
"Because a European arrest warrant was issued yesterday on the name of Mr. Marko Attila, I asked my colleagues in the Hungarian Foreign Ministry to forward to the relevant authorities of Hungary our invitation to Hungary to observe the European legislation in this field so that the procedure may be completed," Aurescu told a joint news conference in Budapest with his Hungarian counterpart Peter Szijjarto.
Romania's chief diplomat pointed out that the foreign ministries do not have jurisdiction over the enforcement of arrest warrants worldwide.
"Today is the first day when the Romanian Foreign Ministry could take diplomatic action, because the warrant arrest was issued by the relevant Romanian court yesterday and submitted through specific judiciary channels," Aurescu added in relation to the situation of MP Marko Attila, as quoted by state news-wire Agerpres.
Answering a question from a Hungarian journalist alluding to possible political overtones in the case of Marko Attila, Aurescu pointed out that it is about a strictly criminal case. "This is about nothing more than a criminal case that has no overtones, political or of any other nature," Aurescu said promptly.
The Romanian Police has issued an all-point bulletin on Marko Attila Gabor and the Romanian General Police Inspectorate posted the name and picture of the former MP on the most wanted section of its website, after Romania's High Court of Justice and Cassation on April 29 decided that he should be placed under a 30-day preventive detention in absentia in connection with fraudulent property restitution.
Sources quoted by the Romanian news-wire Mediafax said Marko's mother gave the policemen the mobile number her son is using in Hungary, but he wouldn't answer. He is accused, along a group of seven other people, of causing a damage of over Euros 82 M after being part of a scheme which overrated real estate under the supervision of the National Authority for Property Restitution and then approved financial compensations for the previous owners seeking to regain the communist era confiscated buildings.
Late March, Romania's Anti-Corruption Department (DNA) issued an arrest request on Attila's behalf but was notified only a month later that the Hungarian ethnic lawmaker had resigned from the Romanian Parliament on 1 April. He then disappeared and was found to be hiding in Hungary.