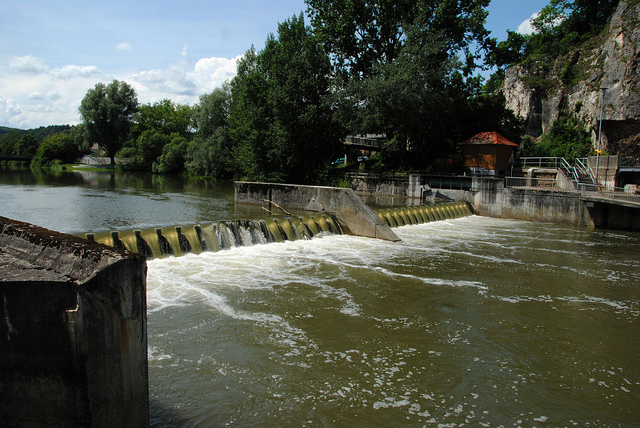 By Daniel Stroe – Bucharest
Romania and Bulgaria are discussing opening a jointly managed hydro-power plant on Danube, Romanian PM Victor Ponta announced, just a few days after the inauguration of the second bridge on Danube, linking the town of Vidin (Bulgaria) and Calafat (Romania).
"A new hydro-power plant" Ponta answered briefly when asked by reporters what other project he would worked on with his Bulgarian counterpart Plamen Oresarski with whom he met late last week in Sofia.
Ponta stressed such a project would prove of high utility for both Romania and Bulgaria. "I have taken the opportunity of this visit to Sofia to discuss the most important common projects with the new prime-minister and new government. (…) More important is how we can cooperate in energetic projects (…) we have spoken about projects implemented through European projects, the Danube Strategy and about several common investments we could make, such as a new hydro-power plant on Danube" Ponta said.
"We have the potential, we also have investors, we just have to carry it out" the Romanian PM added.
Ponta underlined the project will be discussed in a broader meeting with the Bulgarian officials this fall when a joint governmental session will be held. Oresarski confirmed the plans and revealed a Romanian-Bulgarian summit will be organized in Varna, late summer or early fall.
The two countries have long mulled such common projects, with the most ambitious envisaging even a cascade of hydro-power plants on Danube to produce 3,800 Gw per year. Despite various meetings so far during which these joint projects were brought up, no official decision has been made in this regard.
Other then energetic projects, Ponta and Oresanski said the two countries will coordinate their positions on the Schenegn accession for more solid chances of accession. Bulgaria and Romania have been kept at the door of the 17 member free circulation area for a few years despite meeting all the technical criteria. Some of the Western countries point to the corruption in the two candidate states and warn the phenomenon could endanger security on the EU borders, though many associate these accusations with electoral processes in the respective countries.