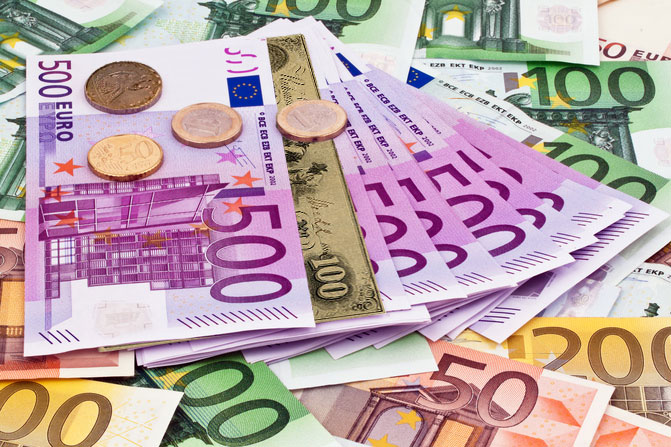 The three European Union member states in south-eastern Europe were among the largest net recipients of personal transfers in the bloc in 2017 , the EU statistics body Eurostat said on November 15.
This statistic covered all "transfers in cash or in kind between resident and non-resident households, disregarding the underlying source of income, the relationship between the households or the purpose of the transfer," according to Eurostat's definition, making it a broader term than workers' remittances, which only covered compensation of employees.
Romania ranked third among all EU member states, according to Eurostat data, with a net balance of personal transfers of 2.57 billion euro in 2017. The country had inflows of 2.82 billion euro (including 2.46 billion from other EU states) and outflows of 252 million euro.
Bulgaria was fourth with a net balance of 1.13 billion euro – with inflows of 1.15 billion euro, including 825 million euro from other EU states, and an outflow of 20 million euro.
In fifth place, Croatia had a net balance of 823 million euro, on inflows of just over one billion euro (of which 566 million euro from within the EU, but also a very high 505 million euro from outside the EU) and outflows of 232 million euro.
The two countries with the highest net balances in 2017 were Portugal with 3.03 billion euro (worker remittances only, as other personal transfer data was confidential) and Poland with 2.78 billion euro.
Greece, was the only EU member state in south-eastern Europe with a significant negative balance (-364 million euro), with inflows of 139 million euro and outflows of 503 million euro. Slovenia was evenly balanced with inflows of 58 million euro and outflows of 59 million euro.
Among the Western Balkans countries outside the EU, Serbia had by far the largest net balance of 2.76 billion euro. The country was the recipient of 2.96 billion euro in inflows (including 1.87 billion euro from inside the EU and 1.09 billion euro from outside the bloc), while outflows stood at 201 million euro.
For the other Western Balkans countries, Eurostat did not have a breakdown of inflows from and to the EU, but its data showed Albania with a net balance of 800 million euro, Kosovo with 724 million euro, Montenegro with 166 million euro and fYRO Macedonia with 176 million euro.
Overall, residents in the 28 EU member states received personal transfers worth 15.5 billion euro from other EU countries and 10.7 billion from outside the EU, while total outflows from the EU stood at 32.7 billion euro.
The 22 billion euro deficit was 300 million euro higher than in 2016, with the majority of personal transfers consisting of flows of money sent by migrants to their country of origin, Eurostat said.
Geographically, Asia accounted for 20 per cent of all extra-EU outflows, followed by North Africa (19 per cent), South America (14 per cent), Central and South Africa (14 per cent) and non-EU European countries (13 per cent). North America and Central America accounted for six per cent of extra-EU ouflows each, while Oceania received two per cent./IBNA