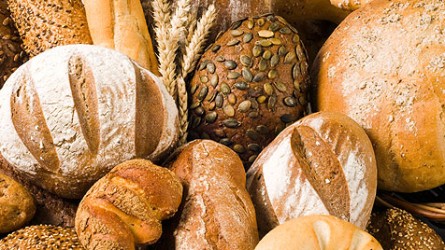 By Daniel Stroe – Bucharest
Fiscal evasion was down by more than 10 per cent over the September 2013 – July 2014 period after bread VAT was cut to 9 per cent last year, Romanian officials said, arguing they want to replicate this scenario in the meat industry.
PM Victor Ponta has hailed bread Vat reduction a success. "First of all, it's been a successful project because, a year later, it has proven to be a good thing after all despite pessimism shown in various areas (…) We can also cut the meat VAT if we use the successful recipe in the brad making field. I will support such a measure in 2015. We have to collaborate with the private environment because this is where the measure will be applied" Ponta said in a press conference today with the Agriculture Minister, Daniel Constantin.
The prime-minister said his government has already started discussions with meat producers, but also fruit and vegetables growers, but the concrete negotiations would be resumed when the executive starts putting together the 2015 budget.
The tax evasion was cut by 300 million lei (about 68 million Euros) over the specified period, Constantin also said. "A year later, after the bread VAT cut from 24 % to 9 %, we are talking about a healthier business environment because we have seen less insolvencies and bankruptcies in the grist and bread making trade and thanks to the fiscalised production we also have a safer food for population. The bread price over September-June has decreased by 10.2 % while the purchase power registered a significant increase especially since we had 1.55 % per cent inflation late last year" Constantin also pointed out.
He also added fiscalised production of flour has risen by 16 per cent while the one for bread increased by 18 per cent.
A different evaluation done by the bread making employers shows tax evasion is down by 20 per cent, from 70 to 50 per cent, after the VAT cut and has generated savings of up to 136 million Euros in consumers' pockets. At the same time, bread production rose by 20 per cent, from 862,000 to 1.026 million tons over the specified period. Overall, the VAT decrease cost the state budget about 281 million lei (about 64 million Euros), the rough amount the government had expected.