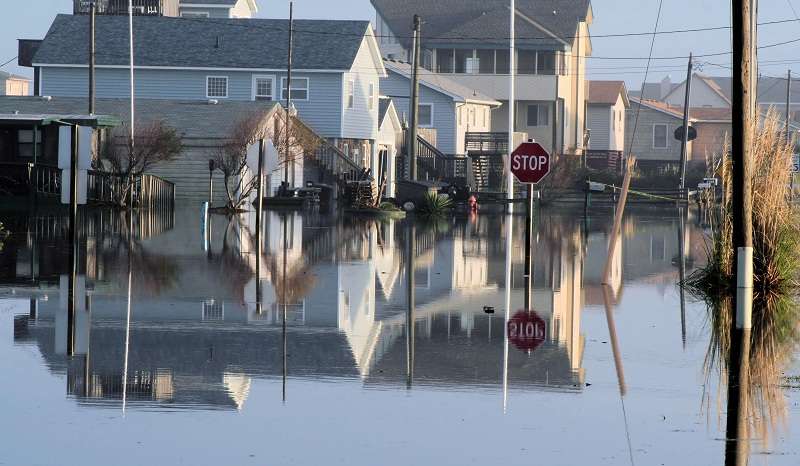 By Daniel Stroe – Bucharest
Two people have died so far and other four are missing after SW Romania was hit by severe flooding, seven counties being under a red flood alert until tomorrow afternoon.
The Government mobilized rescuers from other counties to be deployed in the affected areas after rivers overflowed and destroyed hundreds of houses in the Valcea, Gorj, Olt, Mehedinti, Arges and Timis counties. The army is also on stand-by in neighboring counties, the central authorities also announced. A red alert was issued by the state weather agency till tomorrow at 2 pm, with the possibility of renewing it.
The chief of the Gorj County Police has asked his subordinates and other entitled state bodies to check the construction licenses of all the houses built along river banks and which have been destroyed by flooding. He implied some of the houses may have been illegally built there and owners have thus no right to ask the state for financial assistance.
The public was angered after reports that a 73 year old man died in a village in the Arges County died after being swept away by swollen water even though his village appeared on governmental maps in a secure flood free area. The Romanian government paid about 47 million Euros, mostly EU funds, for these maps which turned out to be inaccurate. The maps say there is no flooding risk on a range of several dozen kilometers around Vedea, the village which was hit by floods yesterday.
Authorities say these floods are exceptional and occur every two centuries, with rivers swelling 400 times their usual flow. Meteorologists also say floods in SW Romania were signaled by the similar and even worse disasters which struck the Balkans two months ago.
The Romanian media took stock again of the PM Victor Ponta's response to the floods after the head of the government showed up in one of the devastated areas wearing fancy shoes. A few months ago, in a similar context, Ponta was carried away in an inflatable bloat by firemen even if water was up to the ankle, to the dismay of the public. Unfortunately for Ponta, floods struck the very day he announced his candidacy for the presidential elections this fall, shadowing his electoral moment.
The opposition also called on the Romanian government to publicly present the map of illegal deforestation in Romania, blamed by many for floods in various regions of the country. According to a report last fall by Romania's Court of Accounts, about 366,000 hectares of forest has been illegally cleared over the past two decades, with damage amounting to more than 5 billion Euros. Another report by Greenpeace says more than 3 hectares of woods are cleared every hour, with reforestation costs going up to 3 million Euros for 700 hectares. The government says it is looking into the possibility to use EU funds to create joint mobile teams of rangers, gendarmes and policemen to protect forests across the country.