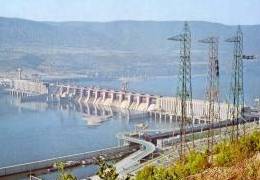 Bucharest, December 29, 2015/ Independent Balkan News Agency
By Irina Stoica
Hydroelectric power, wind power and photovoltaic output will grow in the
next four years in Romania by 14.65%, according to a report published by
National Prognosis Board (CNP). At the same time, nuclear power output
will remain unchanged until 2019. The board estimates that Romania's total
imports of electricity will count for 260,000 toe (tones of oil
equivalent) per year. This would represent 2.2% of the total imports of
primary energy resources in 2016, 2.1% in 2017 and 2% in 2018 and 2019.
The country's energy resources will reach next year 43.3 million toe, an
increase by 1.6% compared to 2015. Of the energy resources' total, 41.9
million toe are primary energy resources, out of which 26.8 million toe is
the output, 12 million toe — the import, and 2.9 million toe is the stocks
from the beginning of the year. Also, 1.4 million toe is the stock of
transforming energy. Most of these resources, namely 33.1 million toe will
form the country's consumption, while 5.8 million tow will be exported.
At the end of 2016, CNP experts say a 4.3 million toe stocks will exist.
Of the total domestic consumption, 3 million toe are for the energy
sector, 1 million toe will be losses, and 23.3 million toe are for the
final consumption. For the next three years, the power resources will grow
by 1.6% — 1.7% year-on-year, and will reach 44.02 million toe in 2017,
44.7 million toe in 2018 and 45.5 million toe in 2019.