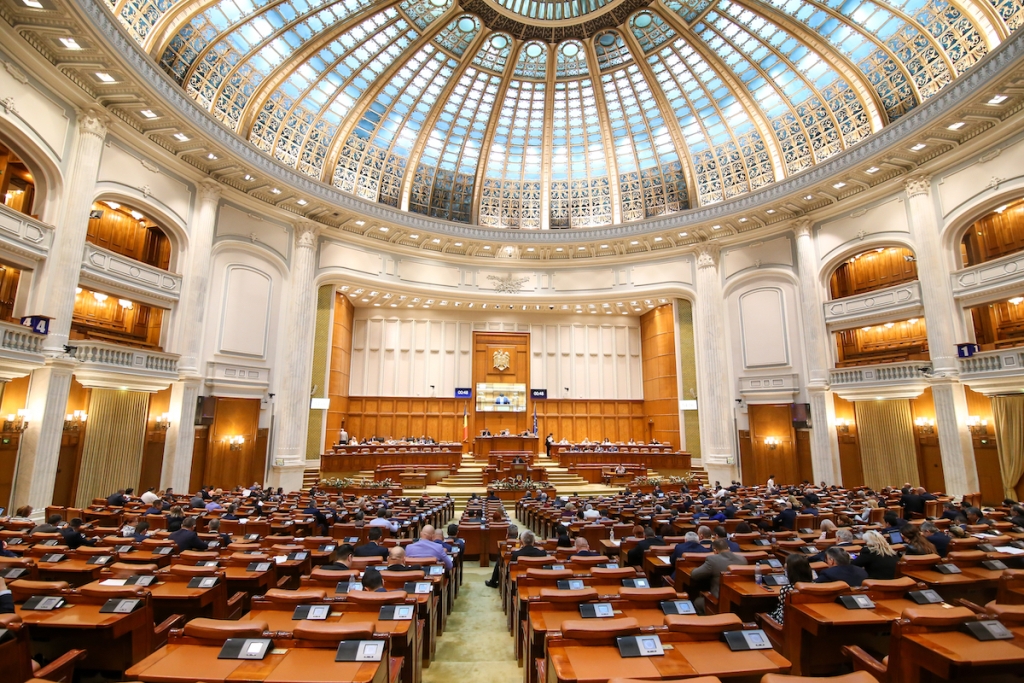 A new round of contacts on forming a government kicks off, after Mr. Orban rejected the mandate. The name of the new Prime Minister-designate is likely to be announced tonight.
Romanian President Klaus Iohannis began consultations with the parliamentary parties at 16.00 (local time), after Ludovic Orban ditched the mandate last night. Consultations will end at 20.00 (local time). Subsequently, Klaus Iohannis will make statements informing the Romanian people of "the content of the talks" and "his conclusions".
PNL kickstarted the series of talks, re-endorsing Ludovic Orban as the nominee for Prime Minister, though stating that it would be supporting any other choice by President Iohannis.
PNL leaders have said they are considering a government that will exercise power until December, given the ruling by the Constitutional Court that has blocked the early elections process and the coronavirus crisis, which calls for a fully functioning government.
In his statements last night, the Romanian President emphasized that Mr. Orban remained his first choice for Prime Minister and not only he had nothing to blame him for, but on the contrary he had many reasons to praise him. He put the blame on PSD for blocking the process, but said the country must go ahead and get a leadership. There are several problems that need to be resolved, he added, and Mr. Orban has paved the way through his resignation for the process to continue.
So far, three names have surfaced as Mr. Orban's possible replacements; Bogdan Aurescu, Nicolae Ciucă and Raluca Turcan. Mr. Ciuca and Mr. Aurescu have the backing of the main opposition, but PNL does not see them as capable of politically handling its affairs and needs, since they are technocrats and not party members.
That is why a political solution is being sought, and because Raluca Turcan has no supporters in PNL or in the main opposition, the name of the Minister of Justice Cătălin Predoiu has begun to circulate in newspapers.
PSD, the delegation of which will follow shortly after the consultations, has announced through its transitional president Marcel Ciolacu that it will not be supporting a PNL government in any form, stressing that the country needs a technocratic leadership until the elections. At the same time, however, he pointed out that he refused an option in which "PNL would hide behind General Nicolae Ciucă", a strong contender for the Prime Minster's position. "I have a very good opinion of General Ciucă, a respectable military man with a career", Mr. Ciolacu commented.
PSD could support a transitional government of technocrats and not politicians, Ciolacu continued, recalling that together with Pro România they had proposed Remus Pricopie, yet their proposal was rejected. Since then, PNL and the President have been responsible for the political crisis, the transitional president of PSD underlines.
ALDE will not be nominating a prime minister, but will support the idea of ​​an independent prime minister who will rule the country until the elections, party chairman Călin Popescu Tăriceanu said.
Pro România will vote for a prime minister who does not belong to any party, its leader Victor Ponta commented, noting that he would not be supporting "another Orban government without Orban", Agerpres reports.
USR leader Dan Barna stressed the USR-PLUS Alliance would nominate Dacian Cioloș as Prime Minister. Mr. Cioloș argued it wasn't likely at all for early elections to take place at the moment and his party was prepared to run for government. This prospect is more difficult for USR because of its recent attacks against PNL and the comments exchanged between Klaus Iohannis and Dan Barna. /ibna