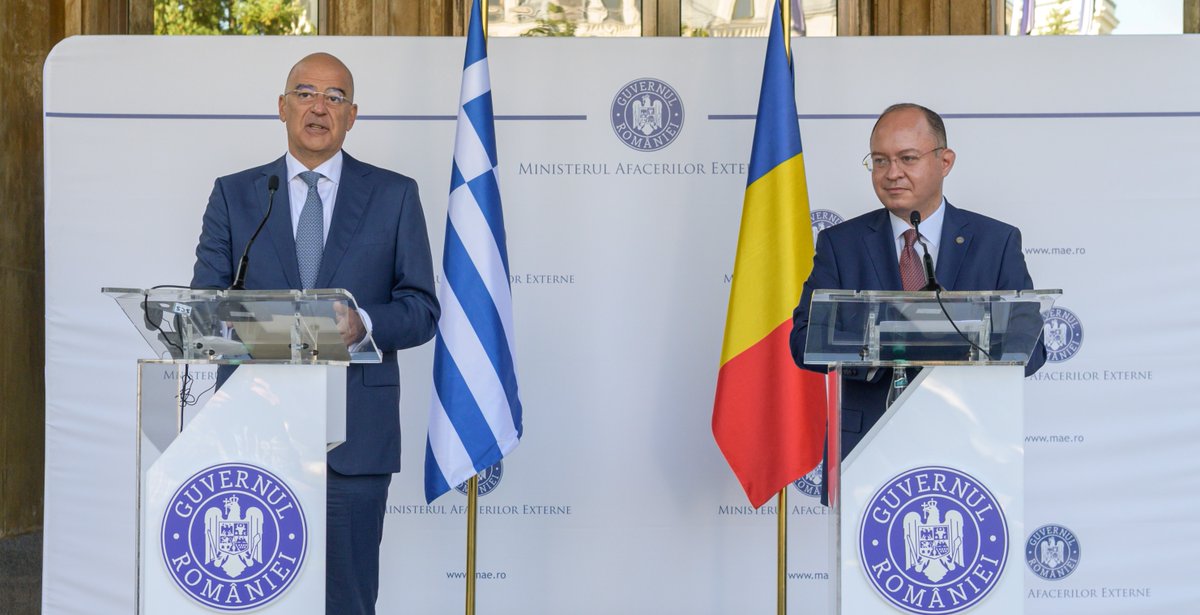 The Minister of Foreign Affairs Bogdan Aurescu had bilateral consultations with Nikos Dendias, Minister of Foreign Affairs of the Hellenic Republic, on Wednesday, September 8, 2021.
On the occasion of his visit to Romania, Minister Nikos Dendias also participated in the Annual Meeting of the Romanian Diplomacy (RADR), as a special guest of Foreign Minister Bogdan Aurescu at the meeting on current security challenges.
The main goal of the consultations between the Foreign Ministers of Romania and Greece was to identify new ways of developing and deepening the excellent relations between Romania and the Hellenic Republic, based on traditional historical and cultural ties, but also in multiple common interests at regional and European level. During the meeting, the two officials welcomed the growing level of trade and agreed on the need to continue efforts to strengthen economic and sectoral co-operation, as well as mutual investment.
The discussions also provided an opportunity to exchange views on cooperation in regional forms, including the tripartite and quadrilateral levels, with an emphasis on energy and transport interconnection projects, as well as joint support for the European perspective of the Western Balkan countries.
The visit also facilitated the exchange of views on current issues on the European agenda, as well as the discussion of international issues of common interest./ibna