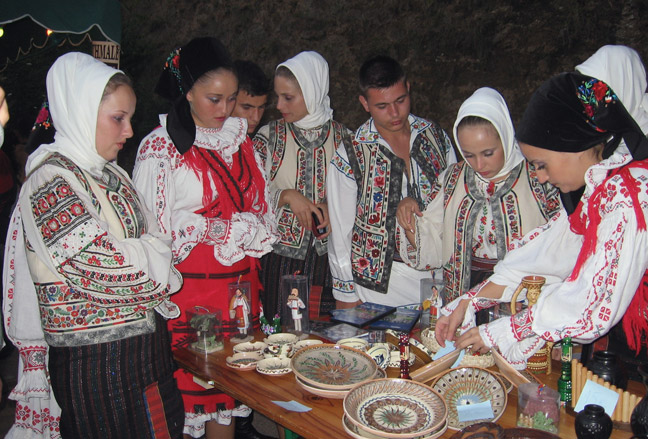 Bucharest, February 23, 2015/ Independent Balkan News Agency
By Daniel Stroe
Romanian PM Victor Ponta today announced his government will table a draft law which ascribes 2 per cent of the Romanian Lottery's earnings to cultural activities supervised by the Ministry of Culture.
The announcement came as a surprise in a country where culture has been deprived by hefty state funds for decades. "Culture minister Ionut Vulpescu and Finance minister Darius Vlacov will announce a bill by which Culture (the ministry) will receive 2 % of the Romanian Lottery's revenue. Thus we can offer extra financing to a field which has always been deprived of development", Ponta said during a meeting of his social-democratic party.
His announcement comes as editors across the country are up in arms over a "culture tax" draft law which has been supported by 84 trans-party lawmakers. The new tax will envisage any cultural product in Romania, whether books, theater, films, exhibitions or concerts, and the sums obtained would go to creators' unions and organizations. But critics say the tax will only financially benefit some while, in return, prices of cultural products will only go up.
According to the editors' federation in Romania, the low and medium income families will be directly affected by this tax which, in their opinion, will raise books prices by 7 to 10%. Moreover, such a tax would be a unique case in the European Union member states, the federation also highlighted. Therefore, Romania risks an infringement procedure from the European Commission, it further warned.
The so-called cultural tax has been in pace since 1994 and set at 2 per cent of a book value, for instance. This time, the draft law under parliamentary debate sets the tax at the fix level of 1 leu (about 25 Eurocents) which, in some cases, represents more than 2 per cent of a cultural product value.
The bill was submitted last year's spring and was tacitly approved by the Senate last December and is now examined by the Chamber of Deputies. The bill is now stuck in the culture committee after various cultural associations, such as the editors' federation, revealed they had never been consulted and thus contested the bill. Amid this debate, the head of the cultural committee in the Chamber of Deputies, Gigel Stirbu, former Culture minister, said MPs agreed to keep the culture tax at the previous 2 per cent level.