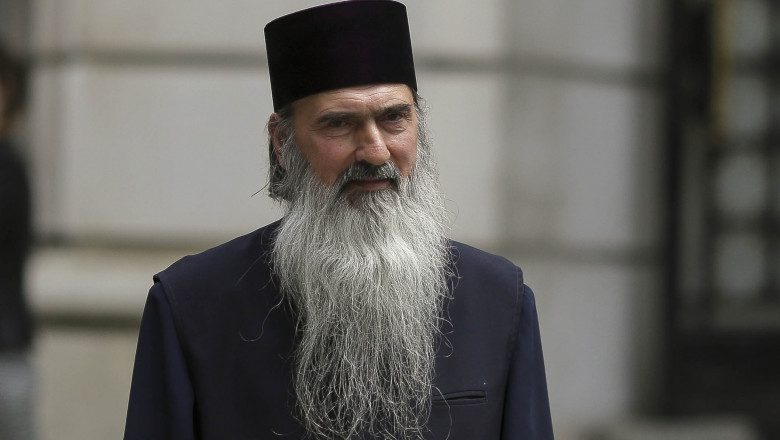 The Archdiocese of Tomis insists that the pilgrimage take place on the day of St. Andrew.
Following yesterday's rejection by the Constanta Court of Appeal of the request of the Archdiocese for the suspension of the decision of the Prefectural Council that prohibits the participation in pilgrimages of people residing outside the cities where they take place, Archbishop Theodosius (photo) penned a letter to Ludovic Orban and the government, informing them that he would not allow "those who do not fear God and worship an irrational science to tramp" the right of the faithful to properly honor St. Andrew.
"What will you do? Will you beat us, impose fines and execute all of us who will go to pray in the Cave Monastery of St. Andrew? Will you unleash justice and law enforcement against the brothers themselves to achieve your goal? " he notes in the letter. He  went on to warn the government not to underestimate the desire of the people to take to the streets once again to protest.
Meanwhile, yesterday, police fined 39 people attending a service in the city of Constanta held by priests under Archbishop Theodosius, un-masked and without respecting social distancing.
The police led the worshipers out of the church, since during the quarantine period it is foreseen that services be performed only outdoors.
The Archbishop claims that the police and gendarmes "violently" attacked the faithful who attended the service, a fact that "strengthens the belief that the Church and the faithful are witnessing great abuses which the authorities are committing more and more often, probably under your tacit guidance".
Last night, Constanta mayor Vergil Chițac told B1 TV that he would have "a serious discussion" with Archbishop Theodosius about his refusal to suspend the pilgrimage to St. Andrew's Day. He added that, from his point of view, the rules must be adhered to. /ibna