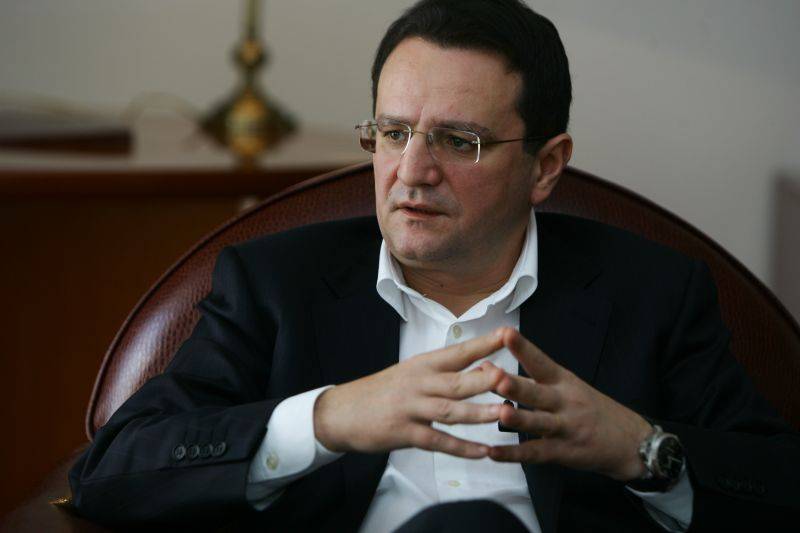 Bucharest, May 1, 2015/ Independent Balkan News Agency
By Daniel Stroe
Romanian President Klaus Iohannis has approved the nomination of former Romanian Intelligence Service (SRI) director George Maior as ambassador to the United States, the Presidential Administration announced, while a second nomination, Emil Hurezeanu, as ambassador to Berlin, has also received the green light.
The President also recalled Ambassador Iulian Buga from Romania's embassy in Washington, it said in a press release. George Maior resigned on January 27 from SRI's top office, a position he had held since October 2006.
His resignation came amid a fierce debate in Romania on the so-called Big Brother laws – data retention and obligation for PrePay cards users to register – a year after the Constitutional Court rejected both draft laws as unconstitutional.
The debate was reignited by the terror attacks in France early January. Soon before resigning, Maior had criticized the Constitutional Court for striking down the two laws which he said were necessary for protecting Romania and later on, judge Augustin Zegrean, head of the court, denounced pressures exerted by SRI. But during his tenure, SRI grew to become a robust intelligence service in an allied country and was last fall entrusted, by a decision taken at the NATO Summit in Wales, with coordinating cyber-defense efforts in neighboring Ukraine.
Several others ambassador were appointed or received other posts: Mihnea Motoc left Romania's representation by the EU for the embassy in UK, while former Romanian ambassador in London got the permanent representative post at UN Geneva. Former ambassador to the USA, Iulian Buga, was relocated in Sweden while former foreign minister Adrian Cioroianu was designated ambassador to the UNESCO.
Emil Hurezeanu, a well-known Romanian analyst, appointed ambassador to Germany, could only be given the final go-ahead after he got the Romanian citizenship. He had lost it when he fled to Germany in the early 80's where he led the Romanian dissidence in exile. He applied for the Romanian citizenship after learning he would be proposed for the top diplomatic job in Berlin. He kept the German citizenship though.
Hurezeanu had been previously offered high ranking posts in the Romanian administration, but turned down the proposals since he was forced to give up the German citizenship since Romania was not part of the EU at that time. Germany has in the meantime accepted dual citizenship.