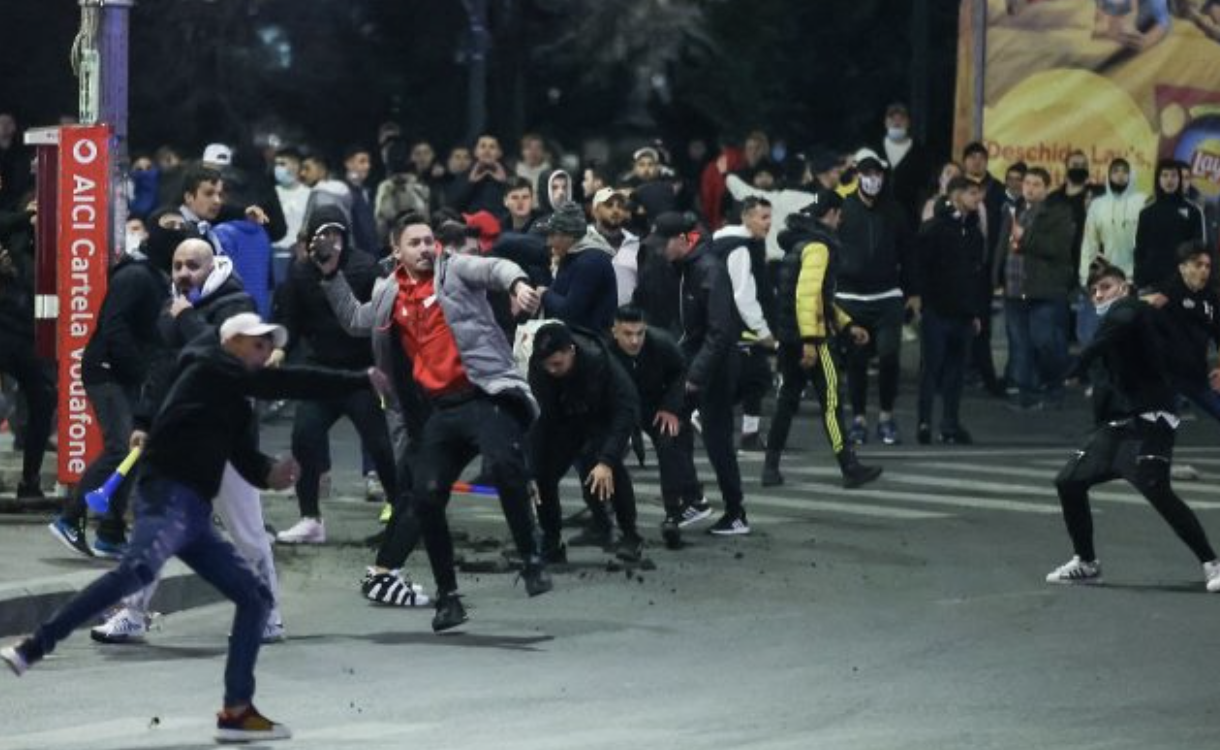 Yesterday marked day three of the protests against the new measures to curb the spread of the coronavirus across more than 70 cities in Romania, albeit with smaller participation than on Monday. According to information announced by Interior Minister Lucian Bode, 14,000 people took to the streets and 1,300 fines worth 670,000 lei were imposed. On Sunday, the minister said, there were just over 4,000 protesters.
On Monday night, 76 protests took place in 38 prefectures and Bucharest with about 31,000 protesters; 1,200 fines worth 800,000 lei were recorded, while 8 people were prosecuted for violence, theft and other offenses.
On Tuesday night, there were 78 demonstrations in 39 prefectures and Bucharest, in which 14,000 people took part and 1,300 fines worth 670,000 lei were imposed, while two people were prosecuted for theft and destruction of property. The Ministry of Foreign Affairs referred to the protesters as "minority".
Protesters marched on Cotroceni yesterday carrying flags and banners, demanding the resignation of the government and President Klaus Iohannis.
Monday night's violent protests against the restrictive measures in Romania circulated across foreign media. Spanish El Pais' headline wrote: "Protest of the Romanian extreme right causes chaos in Bucharest."
Activism on Facebook by the AUR (Alliance for Romanian Unity), the far-right party that backed the protests, has grown significantly since protests against the new measures began. There were found fake news calling for protests, troll accounts publishing misinforming articles and others distorting information, an analysis by the Buletin de București showed. According to Crowdtangle, in the last 24 hours, the most distributed videos in Romania were those posted on the pages of George Simion, Luis Lazarus-Zeus Tv, Diana Iovanovici Șoșoacă- Oficial and Romania TV. /ibna