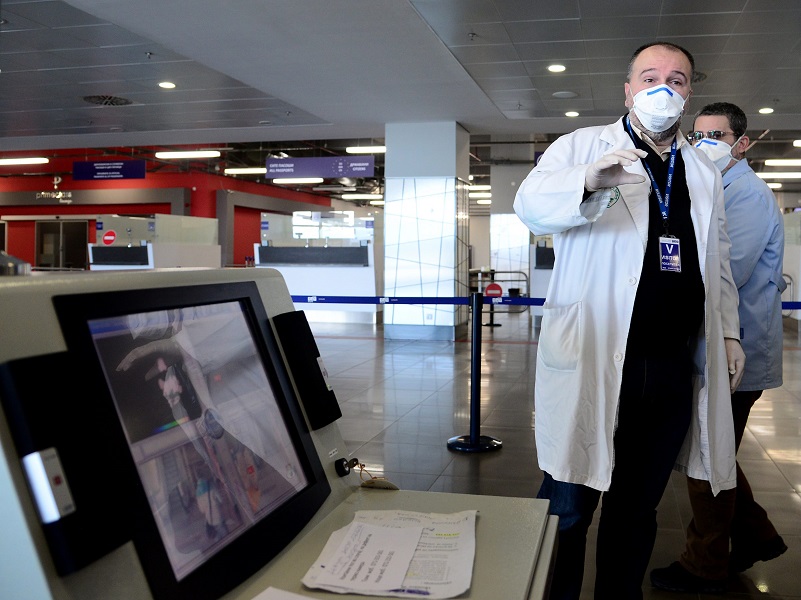 17 coronavirus cases have been confirmed so far in Romania up until this morning. Five patients have been cured and 52 have been placed in quarantine. 11,235 people remain in home isolation and under medical supervision.
The government has taken a number of measures, which the press describes as unprecedented. These include the closure of school units, from kindergartens to post-secondary schools, from 11 to 22 March, with the possibility of extending that period; a ban on public gatherings of more than 1,000 people; the suspension of flights to and from Italy, as well as the regular bus (starting today until March 31) and train services (from March 12 until the end of the month).
A compulsory regular disinfection of surfaces in food stores and in private and public means of transportation was introduced, as well as the avoidance of overcrowding in shopping malls. It was also decided that a gathering of up to 200 persons did not require a special permit by the Directorate of Public Health.
In addition, a portion of the public and private staff has been given the possibility to work from home. These measures are added to those announced in the previous days.
Earlier this morning, Romanian Bittnet Group announced that, alongside its partners (Microsoft and Cisco), it would provide Romanian private companies with digital solutions free of charge to facilitate their employees' work from home for six months. This way, they are looking to help them tackle the current situation and limit the spread of COVID-19.
In other news, it was recently announced that the adoption of a bill that would require employers, in the event that schools closed, to grant employees with children paid leave during that period, would be delayed by one week. The bill that has already been tabled in the House has received backlash because of the heavy burden on businesses. /ibna