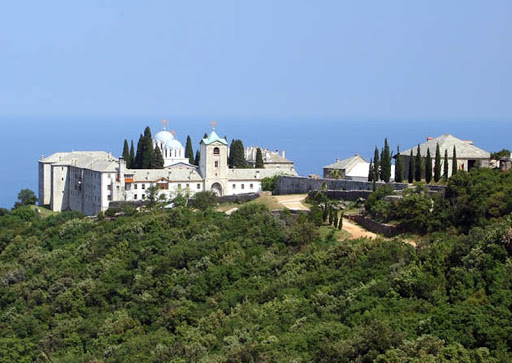 Romania is offering almost a million euros to the Prodoromos Skete on Mount Athos, according to Romania Libera newspaper.
The article notes that the Romanian Parliament has taken an extremely strange decision at this time, while the country has declared a state of emergency and is approaching the peak of the coronavirus epidemic. The article points out that, with this decision, the Romanian state will annually subsidize the Skete of Prodromos on Mount Athos in Greece with 960,000 euros, which is three times the amount given so far, according to a 2007 law.
There are 25 monks of Romanian origin living in the Skete, who do not have their own monastery apart from 2 Sketes, the largest of which is the Skete of Prodromos, an established tourist attraction.
As the article in Romania Libera points out, some Romanian politicians believe that this Skete should be upgraded and become a monastery, yet it remains unclear, according to the article, what the benefits of this regime change will be for this country.
It is also worth noting that another blurry point is the visit of former mayor Marian Vangelie three years ago, who at the time was one of the most influential PSD politicians.
Reports also include other visits by other politicians, such as Internal Affairs Minister at the time Petre Toba and General Florian Coldea, as well as Pro Romania's leader Victor Ponta, who also posted photos on social media.
It is also underlined that the monks of this Skete are not completely cut off from Romania, but make regular but discreet visits to the country. Two monks visited Bucharest a few years ago where they visited businessman Gigi Begali, who had been convicted of illegally exchanging land with the Ministry of National Defense.
Finally, the article notes that the 90 MPs who proposed the law and come from many political parties did not comment on the possible importance of the Prodromos Skete for the institutions of public order or for Romania's national security, but they considered that the 960,000-euro annual grant was necessary for the maintenance and restoration of the Prodromos Skete complex. /ibna