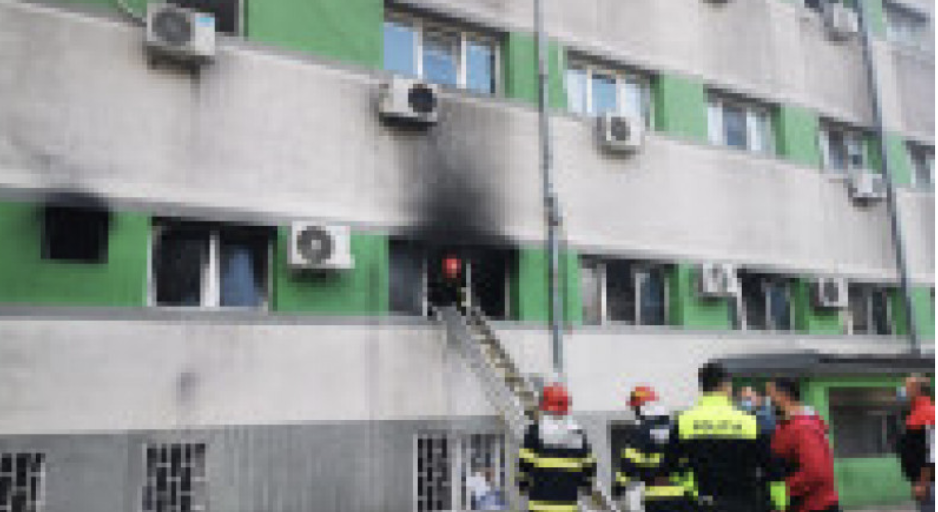 A fire broke out on Friday at the Infectious Diseases Hospital in Costanza, Romania, in the intensive care unit.
Nine of the ten patients in the Covid ICU died. The other patients were carried out of the window in a dramatic rescue operation.
A health ministry official confirmed that there were dead, adding that the number would be announced at a press conference. According to sources, nine people died in the fire.
At the same time, 113 people were evacuated, of which 50 were taken to other hospitals.
There was a strong reaction from Romanian President Klaus Iohannis, who noted that "the Romanian state has failed in its fundamental mission to protect its citizens" and said he was horrified by the tragedy that occurred this morning at the Infectious Diseases Hospital in Costanza.
"It is a terrible new drama that confirms the inadequate infrastructure of the Romanian health system, an outdated system that was severely tested and put under unimaginable pressure by the fourth wave of the COVID-19 pandemic.
"My condolences to the families of the victims and much strength to enable them to cope with these extremely painful moments. I wish a speedy recovery to all patients and medical personnel injured by the fire," the President said.
"I have asked the Prime Minister and the Minister of Health to take all necessary measures and do absolutely everything possible to prevent another accident in hospitals in the country.
Right now, the priority is to quickly identify solutions so that we can transfer and treat all the patients who were evacuated from the hospital in Costanza. At the same time, it is imperative, in all COVID-19 patient departments and especially in intensive care units, that increased attention is paid, especially in hospitals, in order to avoid such tragedies that occur in overload conditions," Klaus Iohannis continued.
"At the same time, in the medium and long term, there is an urgent need to find new sites for the creation of intensive care units that will provide optimal safety conditions as soon as possible. The modernization of the health system in Romania is far behind and that is why health infrastructure was the priority within the National Recovery and Resilience Plan. These important European funds that we managed to obtain for Romania are one of the most important solutions to ensure safe conditions for doctors and patients."/ibna