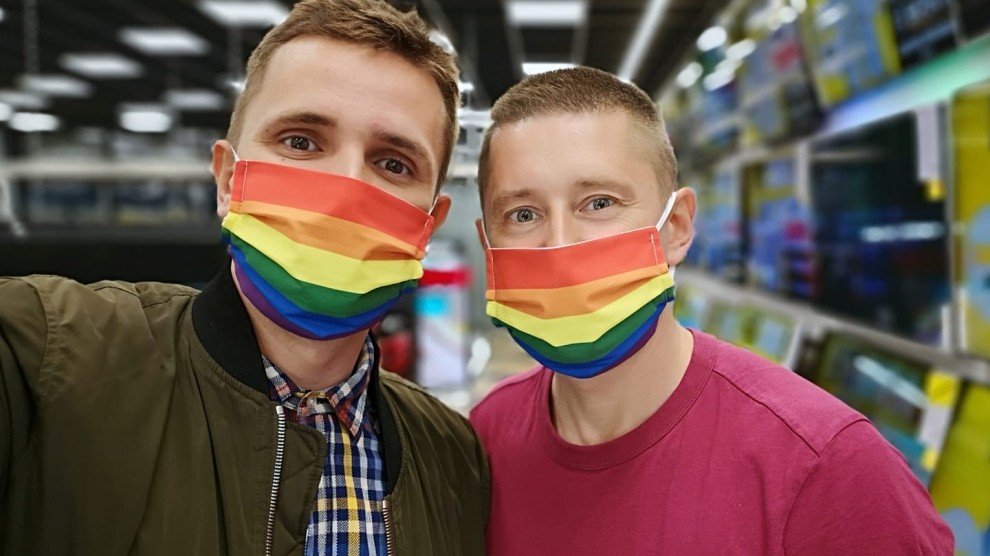 The National Committee for Emergency Situations (CNSU) has included 49 nations in its list of countries at increased epidemiological risk. Starting today, people from these countries will be quarantined upon arrival in Romania. Citizens staying in Romania for less than 72 hours are excluded, provided that they test negative for SARS-CoV-2, with the test to have taken place no earlier than 48 hours upon entry to the Romanian territory.
Those who wish to stay in the country for a longer period will be placed at quarantine for 14 days, but will be able to exit after the 10th day, provided that they undergo a test on the 8th day that comes back negative, and they show no symptoms.
Bucharest perfect Gheorghe Cojanu has announced restrictions in the capital starting today and for the next seven days, or as long as it is deemed necessary. Following a spike in coronavirus cases, it was decided that indoor spaces in restaurants, cafes, theaters, cinemas, event halls shut down, while the mandatory use of a mask near schools was introduced from 7.45 to 21.15.
Last night, Deputy Foreign Minister Raed Arafat announced on TVR 1 that the gambling halls that were initially excluded have been added to the list.
Romania's representative to the WHO Alexandru Rafila said in an interview with Digi24 last night that "only time" will show whether the new restrictive measures will be effective. He added that, at the moment, he could not say for sure whether the parliamentary elections should be postponed, because, as he explained, not enough time has passed since the municipal elections.
He pointed out that people also have certain limits of tolerance and can not tolerate indefinitely a measure that changes their daily lives.
"You can't put someone watching over the whole population to see who is wearing a mask and who isn't", he added. "There must be cooperation on behalf of the citizens, and the experts of the Strategic Communication Group should probably work more intensively in terms of communication and explanation".
In the meantime, it has become known that in many European countries there is a shortage of the drug remdesivir due to the increase in cases, even at a time when the US has bought most of Gilead Group's production, as Reuters reports.
On the other hand, the Romanian pharmaceutical manufacturers have announced that, already in the summer, they received orders for exports up to ten times higher than in the same period of 2019, but not from the Romanian authorities.
They warned that Romania urgently needed to stockpile drugs to get through the flu season and the new SARS-CoV-2 wave. Otherwise, we will find ourselves again in a situation similar to that of last spring, when hospitals and pharmacies lacked basic medicines, they stressed.
The Association of Industrial Pharmaceutical Manufacturers (PRIMER), which represents the country's 19 major pharmaceutical industries, cautions that, in the next critical six months, European countries are beginning to strategically stockpile drugs for colds and the flu, injectable formulations used in the ICUs and antiviral drugs that have been shown to be effective in treating COVID-19.
Members of the the SANITAS Federation are kicking off a Japanese strike across the country today, a form of protest that does not require a halt to work, as reported by Agerpres.
The union, which represents more than 100,000 medical workers, announced last Friday that it would go on strike if the government refused to meet with the federation leadership to discuss health workers' problems.
In the last 24 hours, 2,958 new cases of COVID-19 were recorded in Romania after 27,814 tests.
According to the Strategic Communication Group, another 82 people died in the last day, including an 18-year-old man suffering from underlying diseases. 612 patients in serious condition are treated in the ICU. 8,303 patients are treated with COVID-19 in special hospitals.
The total number of cases has reached 139,612. Since the eruption of the pandemic, 5,203 people diagnosed with the virus have died.
To date, 2,568,071 tests have been performed in Romania /ibna