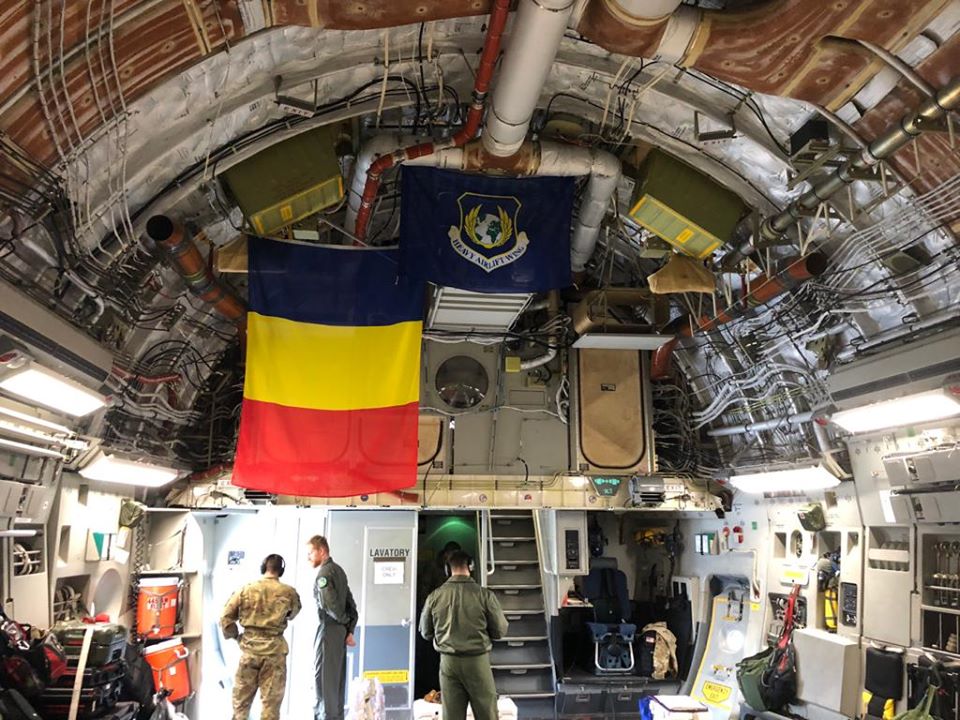 45 tonnes of medical equipment arrived on Thursday at Bucharest's Otopeni Airport from Republic of Korea's capital, Seul, as announced by the Romanian Ministry of Defence.
The equipment that arrived in Romania consists of 100 thousand protective suits to counter the spread of COVID-19.
Two days ago, Romania's Defence Ministry said it had requested NATO's strategic air force, which operates from "Papa Air" air base in Hungary, to carry out an emergency air mission to transport about 45 tonnes of medical equipment from Seoul to Bucharest.
So on Thursday arrived at Otopeni Airport, a Boeing C-17 Globemaster III aircraft carrying medical equipment under the Strategic Airlift Capability (SAC).
Romania signed in 2008, as a founding member, the Memorandum of Understanding for Strategic Aviation Capability (SAC), along with nine other NATO countries – Bulgaria, Estonia, Lithuania, the Netherlands, Norway, Poland, Slovenia and Hungary, as well as with two Partnership for Peace members: Finland and Sweden"./ibna