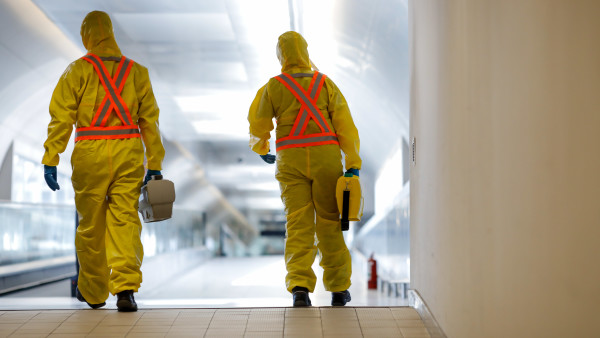 According to the Romanian authorities' daily coronavirus update, it was announced that 31 new cases of COVID-19 had been confirmed in the last 24 hours, bringing the total number of patients to 308. Of these, 31 have been discharged from the hospital.
Romanian Health Minister Victor Costache, in an interview with Digi 24 said that the novel coronavirus infection "is not a very complex disease, but it consumes a lot of logistic resources".
"Constant access to an abundance of resources and medical equipment is a necessity, while we must protect the population from getting sick", Costache added. Asked when he believed the situation would be reaching its peak based on the number of cases, the Minister of Health replied that we might have the answer to this question in a week or ten days. He also clarified that, if the number of patients exceeded 4.000, those experiencing milder symptoms would be following a home treatment.
According to reports, 15.000 junior doctors from the ER, the Infectious Diseases treatment and resident oncologists will be putting their residency on hold to join the doctors in the ICUs treating COVID-19 patients. It is estimated that there are currently 15.000 junior doctors in Romania.
In recent years, due to the massive number of doctors and nurses leaving Romania's health system, the NHS has been facing tough times. Doctors generally preferred rich countries where money was better, but many left their countries for other reasons, such as difficulties in the health system, overtime shifts, low salaries, and long-lasting shortages of basic medicines to treat patients.
Finally, the first mall to suspend its operation was reported in Bucharest (and Romania). Băneasa Shopping City announced that it would remain closed from March 23 to April 16 to protect both its customers and its staff. /ibna