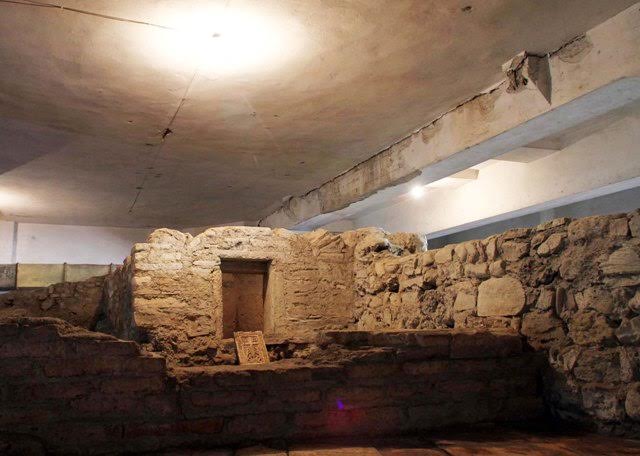 Tirana, 2 June 2015/Independent Balkan News Agency
After 25 years, Roman thermal baths dating back to the first century AD in Durres, return as visiting monuments for tourists and public in Albania.
This important monument of the city is added to Durres' antiquity, as a value of cultural tourism and as a destination which can be visited by every tourist and person.
The project was made possible in the framework of cooperation and an agreement between DRKK Durres, Lumier Lyon 2 University in France, Institute of Archaeology and Durres City Hall.
A precious contribution in this cooperation has also been given by students of the project "Friend of the Monument", which were involved in this project.
This monument restored with the contribution of the students of  "Marie Kaculini" school, is expected to increase the interest of national and foreign tourists for Durres, the city rich with cultural heritage and archaeology.
Minister of Culture, Mirela Kumbaro says that the Antique Monument, a testimony of history, is one of the formats of the promotion of our cultural heritage, which has an impact in the growth of tourism in the country.
"It's one of the most important centers of Durres. This is only the beginning of our work, because it's in the interest of Durres to include the monuments of culture in the tourist itinerary and in the interest of all the cultural heritage and all Albanians for these monuments not only to be protected and enriched, but also to be promoted for tourists and national visitors".
For the mayor of Durres, Vangjush Dako, the history and cultural heritage occupy an important place in his projects: "Our motto is to protect all sites of cultural heritage, but on the other hand, we must make them available for visitors who will come to Durres every year or more often".
The project for the cleansing of the antique monument has started two years ago through the cooperation of the Ministry of Culture and Municipality of Durres. /ibna/