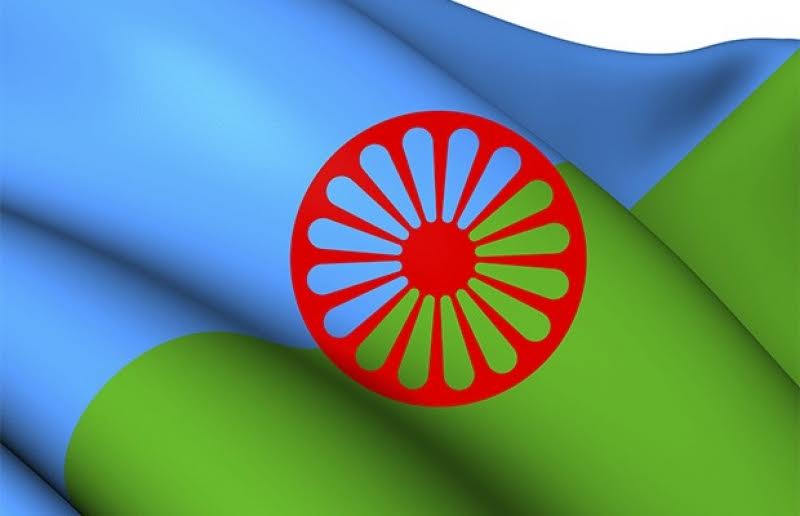 The Ombudsmen of Bosnia and Herzegovina Nives Jukić, Ljubinko Mitrović and Jasminka Džumhur sent honest greetings to all Roma citizens of Bosnia and Herzegovina, on the occasion of The International Romani Day – April 8. Along with their best wishes, they also expressed the hope that, in the future, they will continue the joint struggle for a better position of the Roma population in Bosnia and Herzegovina.
The International Roma (or Romani) Day is celebrated on April 8 in honour of the first World Congress of the Roma, held in London, on April 8-12, 1971, one of the most important events in their.
Although some progress has been made in the past few years to improve the conditions the Roma population lives in, their BiH community still faces many obstacles to accessing their rights or reaching sustainable solutions to burning issues, as a result of their long-standing marginalisation and exclusion from social life.
"The Ombudsmen conclude that it is necessary to continue, actively and systematically to work in order to improve the position of Roma in the areas of employment, housing, health care, education and all forms of involvement in social, cultural and political life", their BiH office announced.
According to the BiH officials, first and foremost, the competent institutions must ensure that every person of the Roma national minority has identification documents, a prerequisite for exercising all other rights. The authorities at all levels, according to the Ombudsman's assessment, should promote cooperation between municipal institutions, centres for social work, Roma associations and schools, in order to spread information on the importance of education. In terms of employment, it is necessary that state, entity and cantonal bodies related to the field, conduct a comprehensive analysis of the existing employment programmes and create new ones for the employment of Roma people.
Self-organisation of the Roma is of great importance, too, as well as their work in local communities and the presentation of call-up practices. Through various forms of association, they are able to influence and alter their bad public image.
According to the European Union, the Roma are Europe's largest minority community – with 6 millions living in the bloc and 4 millions in the Western Balkans (Montenegro, Serbia, the former Yugoslav Republic of Macedonia, Albania, Bosnia and Herzegovina, Kosovo) and Turkey. This community has long faced inequalities, social exclusion, discrimination and marginalisation. Also, 80% of the Roma are at risk of poverty, compared to the overall average risk level of 17% across the EU.
In addition to poverty, in which a large number of Roma live in BiH, the lack of personal documents has led to the exclusion of many Roma from basic political and social rights-activities, such as the right to vote, social protection, education and access to health care. On top of that, this has caused further obstacles in the exercise of property rights. The inability to obtain documents is associated with poverty and leads to further exclusion from public life. This de facto statelessness is often passed on to the next generation. Children are deprived of the possibility of schooling, adults cannot work legally, and health care and social services remain inaccessible…. / IBNA