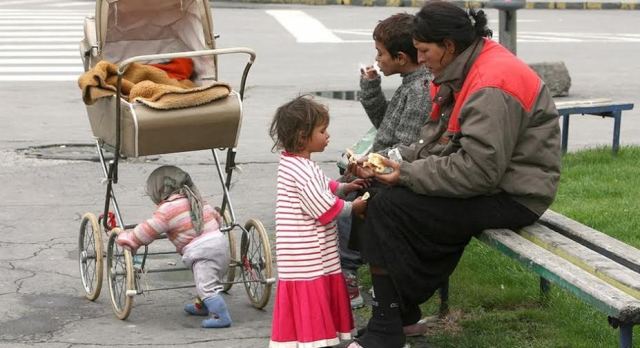 IBNA Special Report
Skopje, January 16, 2015/Independent Balkan News Agency
By Naser Pajaziti
Roma people in FYR Macedonia, accounting for the third largest community in the country, say that they are discriminated by the state and that their discrimination takes place in different levels. Reports about the discrimination of this minority have also been published by international human right organizations and NGOs in the country.
The most recent discrimination consists on the fact that members of this community are not permitted to travel abroad. They are stopped in border crossing points and border authorities explain that in most cases, these citizens leave for EU countries to seek asylum and this way, the image of the country can be damaged.
Elis Redzep talks to IBNA about the time when along with his wife and two year old child, he was travelling to Serbia, but Macedonian border authorities stopped them and seized their passports. "They stopped us and asked for our documents. Then they ordered us to go back home. After we asked as to why we could not go and visit our relatives in Serbia, border police officers told us that we're suspicious and that we could flee to EU countries to seek asylum", said Redzep.
He says that his passport is still being kept by police for several months and that he has asked from Roma MPs and officials for help, but they have not yet helped him.
Such problems are also encountered by other Roma people, who say that they are not being allowed to travel abroad, especially in neighboring countries, where their relatives live.
Raman Demirov, representative of the "Sao Roma" association, told IBNA that the actions of border police are discriminating and what's happening to their community cannot be tolerated.
"We're worried about our rights being violated socially, economically and also in terms of the representation of the Roma people in public institutions", said Demirov.
The Ombudsman has received a large number of complaints for discrimination, where the majority of them have been filed by Roma associations.
"In 2014, we've had over 4 thousand complaints filed in our offices and a large part of them are complaints by the Roma community. They mainly feel discriminated when it comes to crossing the border, in society, justice and other cases", said the head of the Ombudsman, Ixhet Mehmeti.
Other human rights organizations in FYROM say that the Roma community is one of the most marginalized ones in the ethnic and social aspect.
The majority of this community faces with problems of unemployment, illiteracy, lack of housing and other problems. According to figures provided by the State Institute of Statistics, over 50 thousand Roma people are considered to be unemployed, while 90% of the population of this country lives on welfare. /ibna/