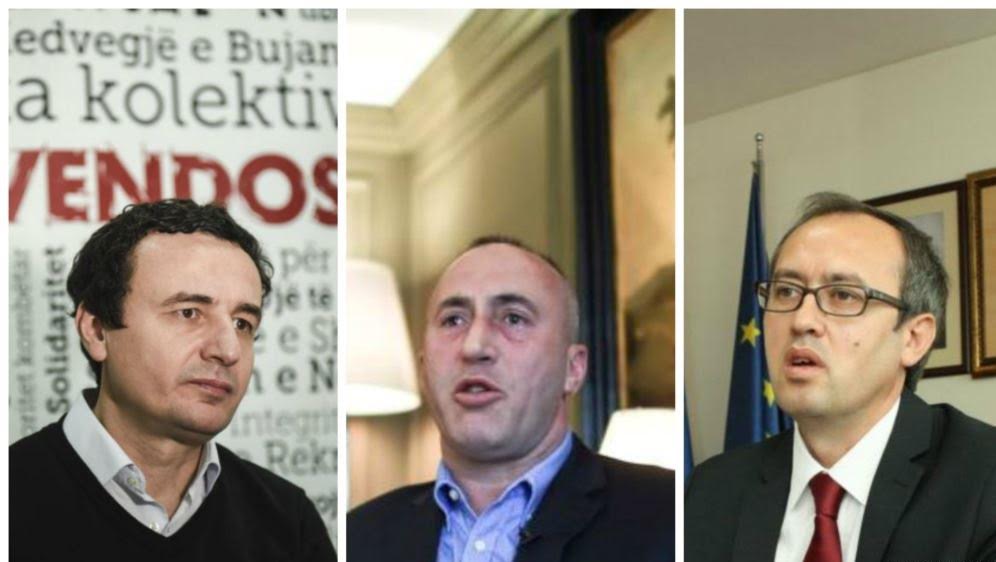 Political parties in Kosovo continue their talks about the creation of the new government, following the June 11 elections.
Although the coalition comprised of the Democratic Party of Kosovo, Alliance for the Future of Kosovo and Incentive has obtain 39 seats in Parliament, it is yet to find a partner to govern with.
The only solution of this coalition is to form a small government with MPs from the Serb List and other minorities.
Prime Minister nominee of this coalition, Ramush Haradinaj is calculating 10 MPs of the Serb List and 10 MPs of other minorities.
On the other hand, the leader of LDK, Isa Mustafa has once again commented a possible coalition with PDK.
"LDK is against any coalition with PDK", Mustafa said.
As far as the coalition with other parties is concerned, Mustafa said that a decision will be taken once the final result of the June 11 elections is certified.
Prime Minister nominee of Self Determination Movement says that people have voted for PDK to go to opposition.
"The PAN coalition is aiming to 'snatch' some MP from LDK or AKR and then beg Vucic in Belgrade to form a government in Kosovo. This is wrong and has irreparable consequences. The Republic cannot be given away for posts", he said.
Meanwhile, analysts in Pristina told IBNA that a small government depending on minority MPs would once again block important processes that Kosovo must face.
Analyst Vilhard Shala says that he winning coalition along with minority MPs and some other "smuggled" MPs will enable it to secure 61 votes to form the new government.
"This government would depend on Belgrade, because Serb List MPs have openly declared that they will not vote in favor of the Army of Kosovo and many other important processes for the country", he said. /balkaneu.com/