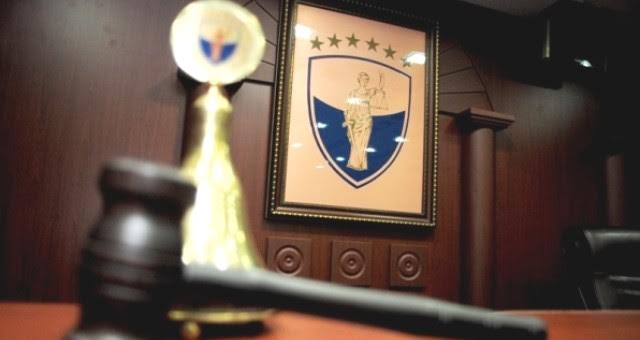 The Constitutional Court of Kosovo continues to strengthen the constitutional system of the country. This was said by the chief justice of this institution, Arta Rama on the seventh anniversary of its creation.
"The rulings of the Constitutional Court have been analyzed, interpreted and misinterpreted by several individuals. But so far, no ruling has been issued as a result of pressure. Every decision that has been made has been well analyzed", Rama said.
According to Mrs. Rama, since its establishment seven years ago, the Constitutional Court has received 1,260 cases, 90% of which have been handled.
Meanwhile, the speaker of the Parliament of Kosovo, Kadri Veseli said that the Constitutional Court has been a strong pillar of guaranteeing these basic principles.
"Amid a climate which has been often polarized, the Court has managed to preserve its objectivity and independence in its decisions and this has had a positive impact in the credibility of the legal system", Veseli said.
Meanwhile, president Hashim Thaci said that the Constitutional Court is one of the biggest contributors of the functioning of the judicial system.
"Its functioning and its efficiency must be taken as a model by other judicial institutions. The judges of this Court preserve the reputation of this institution and with this, they are preserving the dignity of the Republic of Kosovo", Thaci said.
Meanwhile, Prime Minister of Kosovo, Isa Mustafa praised the work of this court in consolidating law and order and in protecting the rights of the citizens.
"This court has done a great job in protecting the state and strengthening democracy. It has confirmed the principle that no one is above the law", Mustafa said, adding that this court must be supported in its work. /balkaneu.com/