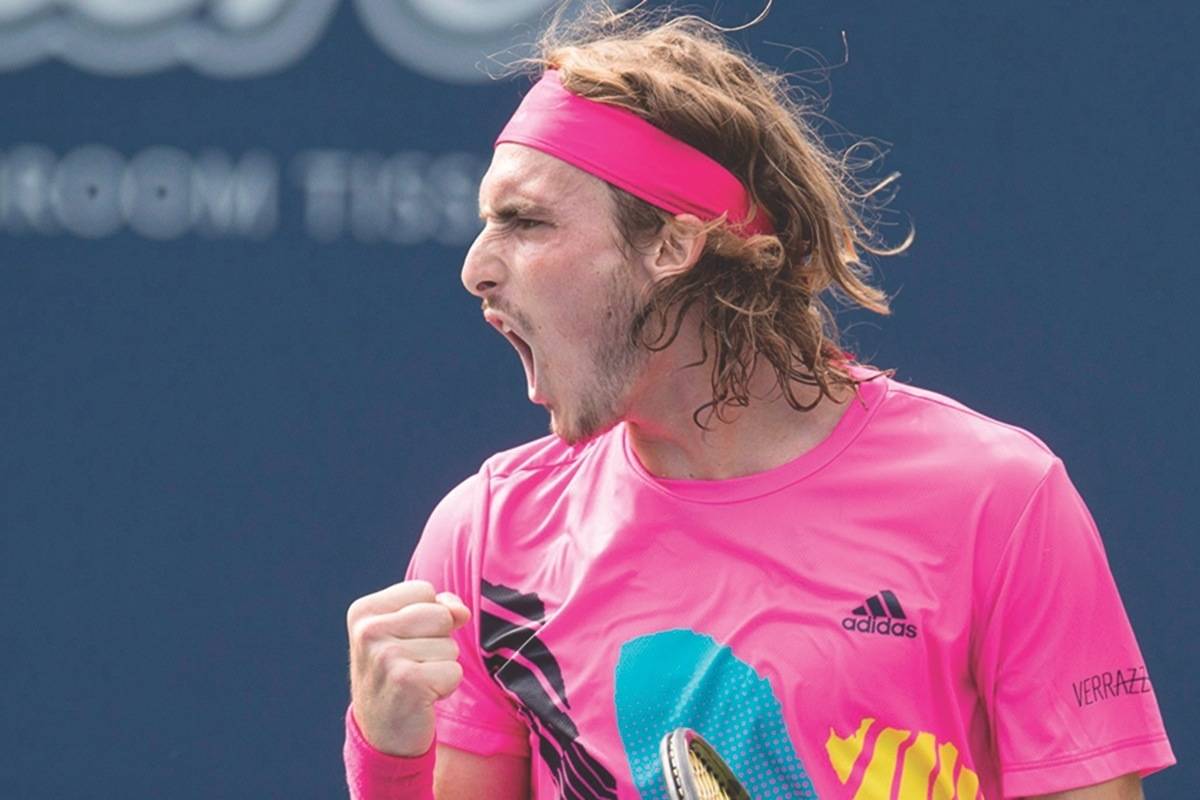 Greek teen Stephanos Tsitsipas has surged to No. 27 in the world rankings from No. 168 a year ago and beat 21-year-old German defending champion, Alexander Zverev 3-6 7-6 6-4, thus getting straight to the semi-finals of the Toronto Masters on Saturday (AEST).
This was his his third straight top 10 opponent he defeated, following his victories over Dominic Thiem and Novak Djokovic.
After the match, "lost" Tsitsipas said "I'm confused now, is this real?", only to add "I kind of fooled him when I was on the court. I did some things that he didn't expect me to do.
I don't know what happened (in the second set), I just broke him (for 4-5). All along I could feel the crowd support, I knew I was still in the match.
This shows that with dedication and work, dreams do come true."
However, unlike true master Novak Djokovic of Serbia, who admitted defeat with humility and respect for the opponent, and even called him "file mou" ("my friend" in Greek) in a post-game tweet of his, appeared rather irritated.
"I don't think he played that well. I think the match was absolutely pathetic on all levels" Zverev said. "I'm very honest with you guys (he was addressing journalistic at the post-match presser). Today was an absolute pathetic match I don't even think he played well."
His rudeness and nasty comments after his loss, and the fact "he felt the need to say twice he didn't rate the Greek's performance" caused "plenty of interest in the tennis world", as news.com.au put it.
Young Tsitsipas was asked about his rival's attitude during his press conference and here is what he said:
"Yeah, I heard that. Well, there's a quote that — I'm working with a sports psychologist that's really good. And he told me something, and I remember it since like four or five years. That a good player can be seen in his bad day. And I completely agree with that. The level of tennis today, in my opinion, was not the highest. It was all right. People seemed to love it, love the show and everything. But I would say I played okay. The conditions are different here. So it's really tough for me to compare with Washington. Because Washington, you know, with the conditions and everything was completely different. Speed, surface, it was slightly faster there. So I would say I played more clever this time. I kind of fooled him when I was on the court and did some things that he didn't expect me to do. And I changed my plan since last week. And as I said, I got lots of experience last week and managed to pull it out today in the match."
Tsitsipas is about to face fourth-seeded South African Kevin Anderson in today's semifinals at Aviva Centre. He comes after a 6-2, 6-2 victory over fifth-seeded Grigor Dimitrov from Bulgaria…. / IBNA