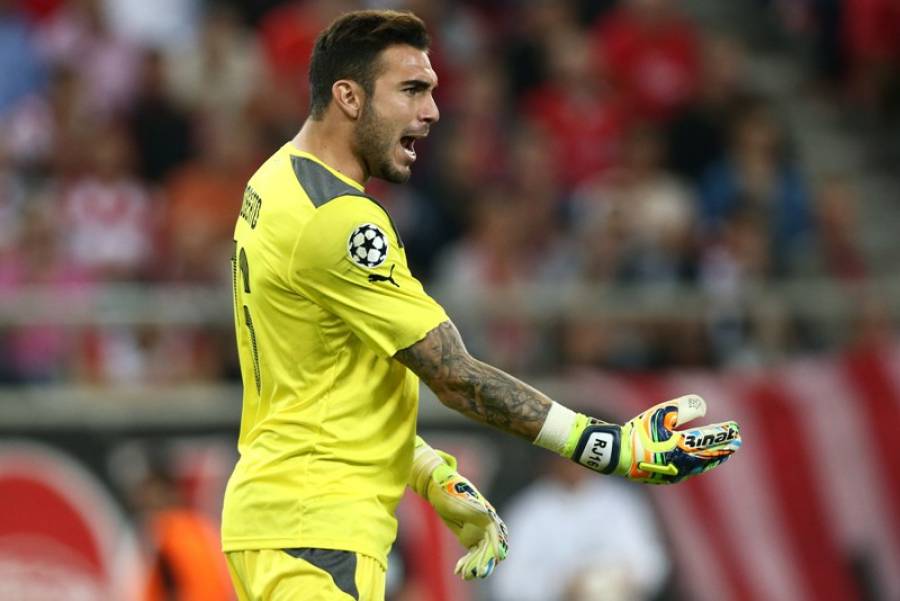 By Spiros Sideris – Athens
Olympiakos' goalkeeper Roberto Jimenez was included in the best lineup of the third round of the UEFA Champions League groups. Olympiakos on Wednesday beat Juventus 1-0 with the goal of Kasami.
The lineup: Roberto (Olympiacos), Marcelo (Real Madrid), David Luiz (PSG), Suchy (Basel), Donati (B. Leverkusen), Azar (Chelsea), Koke (Atletico Madrid), Reus (Dortmund), Benzema (Real Madrid) Luiz Adriano (Shakhtar)
Roberto managed to achieve godly status in the game against Juventus! The world of Olympiacos, since Wednesday evening (22/10), has given the nickname "holy" to the Spanish keeper for what he did against the Italians. The fact that Roberto managed to take down the blinds and stop Tévez, Morata, Pogba and all the other stars of the Italians, proved to be Olympiakos' greatest arsenal.
This is the second time this year that player of Olympiakos is included to the best eleven of the week, as Chori Dominguez was included in the best lineup of the UEFA Matchday 1 in the match against Atletico Madrid at the Georgios Karaiskakis (3-2).