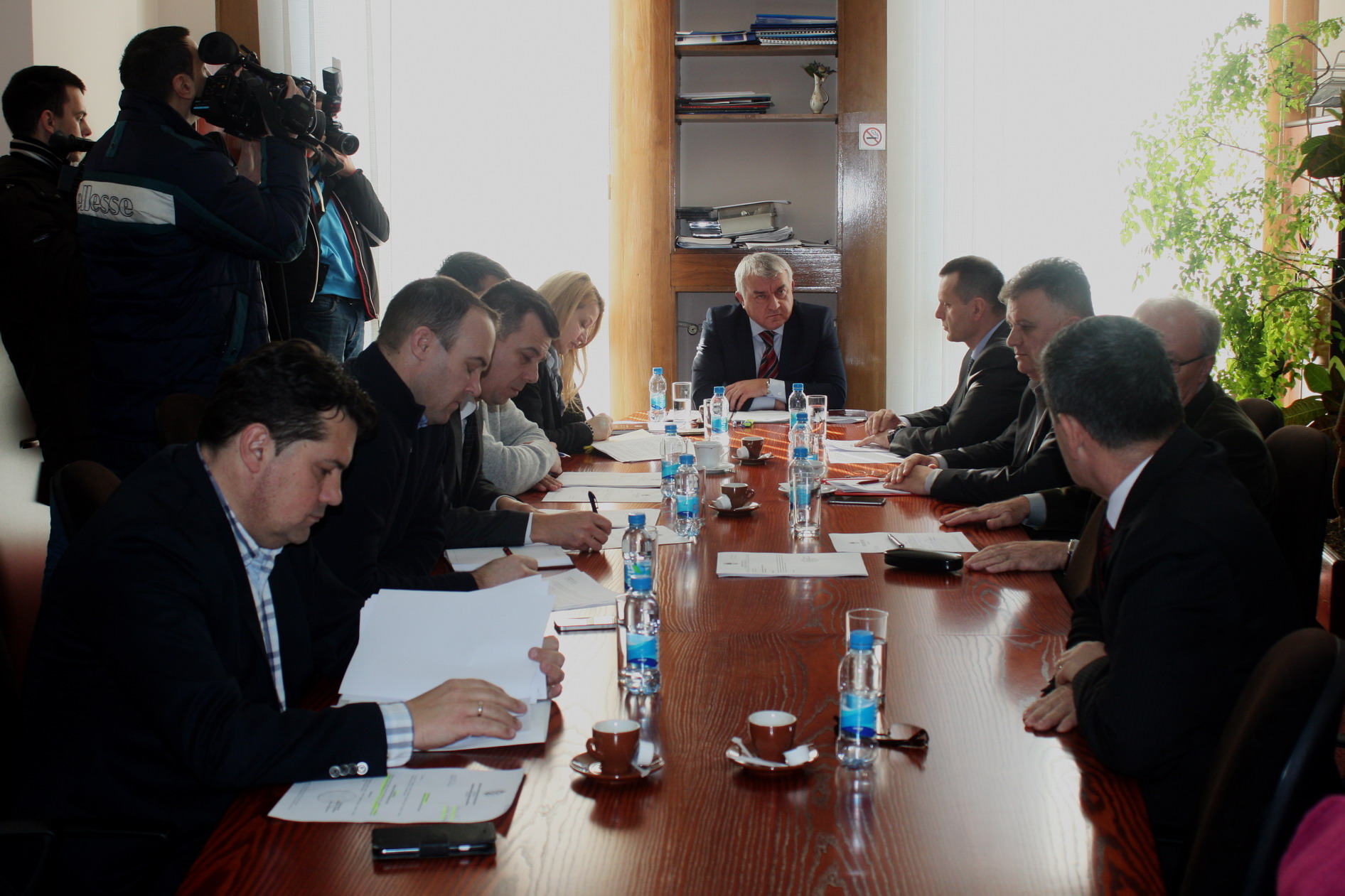 Banja Luka, January 18, 2016/Independent Balkan News Agency
By Mladen Dragojlovic
RS National Assembly Security Committee decided to demand on its first session that MPs vote in favour of the dismissal of the Committee's president, Milanko Mihajlica, and to appoint another MP on his place, using the robbery arrests as a political weapon.
The robbery was committed in September last year and perpetrators took over 600 000 BAM (300 000 Euro) from a special vehicle on the highway near Banja Luka. Seven persons were arrested last week and five of them are members of the elite Special Police Unit of the RS interior ministry. They organized the robbery and received information when the vehicle departed Uni Credit Bank on the way to Croatian border in Gradiska. The group stopped the van, wounded a worker of the security Agency and left the scene with the money.
After the arrest of the Special Police members, MIhajlica said that it shows that some of the police officers are in deep connection with criminal elements and that it requires changes in the way the interior ministry operates. He also said that some if these robbers were in the personal safeguard of RS President, Milorad Dodik, and PM, Zeljka Cvijanovic.
RS NA Security Committee Vice-Chairman, Zoran Adzic, from the ruling SNSD Party, said after the Committee's session on Monday, that Mihajlica, MP in RSNA and leader of the opposition of Serb Radical Party, spoke about this case before the session of the Committee and, and in this way hurt the institutions of RS.
"With his politicking statements, Mihajlica hurt the Committee and the RS National Assembly and spoke about this issue before the Committee took a stand. Politicking is to generalize the case and the criminal acts committed by individuals and pose it as acts of the institutions, said Adzic and added that it was an attempt to undermine the RS institutions.
Mihajlica, in his address to journalists, said that the request for his dismissal came by Committee members from the ruling coalition and that it is part of a plan to demolish the opposition, which, as he said, clearly exist.
"If it is proved that the elite police unit had an organized criminal group among its members, and those who warned that this happens should be sacked, it is a sign that in the RS have deep problems", Mihajlica said.
He pointed out that most members of the RS police do their work honestly but the fact is that lately were discovered many criminal cases that show that the police officers were involved in various crimes. Mihajlica says that this is a problem that will not be solved with his resignation.
"The robbery harmed the reputation of the RS and we must act swiftly", Mihajlica stressed.