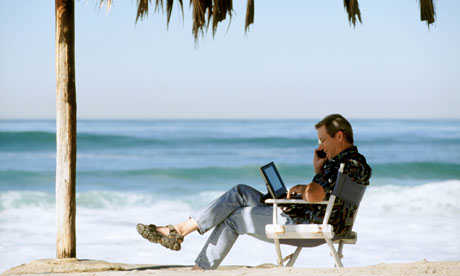 By Adnan Prekic – Podgorica
Citizens of countries in the region, come 2015, will be able to use the roaming services of mobile operators for free in all countries. Regional agreement on abolition of roaming will be signed at the festival of information technology "Infofest", which is held in Budva at the end of September. The signatures on the agreement on the abolition of roaming in Budva will be put ministers responsible for telecommunications.
The Montenegrin Agency for Electronic Communications announced the abolition of roaming charges for mobile telephony. Countries in the region, on the principle of reciprocity, will abolish payment of roaming services and thus apply the directive of the European Union, which has insisted on this measure. Besides Montenegro, the initiative includs Serbia, Albania, FYR Macedonia and Turkey, but the agreement is open to other countries in the region as well. The plan also provides for the inclusion of Bosnia & Herzegovina and Kosovo in the process of introducing a regional free roaming. On the other hand, Croatia, Slovenia, Bulgaria, Greece and Romania as members of the European Union are covered by the new regulations that is ordering the abolition of roaming in the EU28 until the end of next year.
The aim of the regulatory agencies in the region is to eliminate all roaming costs (calls, sms, internet consumption). A possible obstacle in this process is likely to be the disapproval of the mobile operators,  which income will be reduced. Prior to the signing of the agreement at the end of September will be held a preparatory meeting in FYR Macedonia. After the signing follows regulating procedures with operators at national level.
Minister of Information Society and Telecommunications of Montenegro, Serbia and FYR Macedonia in Skopje last year signed the initiative for inclusion of these countries into the roaming regulation, which last year came into force in the EU. From this summer, mobile phone users in the European Union could more easily make calls, send messages, and surf the Internet while they are staying abroad. In early July, within the EU plan "Connected Continent", came into force a decision on the maximum allowable roaming tariffs. This was an interim measure towards the eventual abolition of roaming, scheduled for the end of next year.