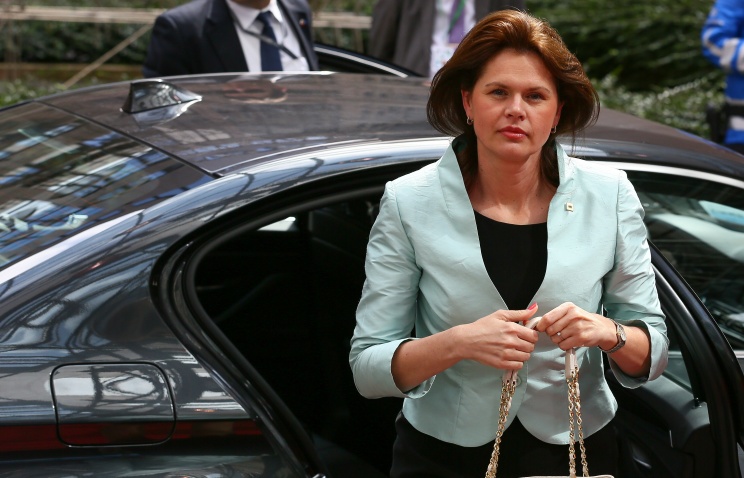 Review by Hari Stefanatos
The presentation that was attended by some 60 executives, most of them from Russia,  was organized by the Slovenian government, whose Prime Minister Alenka Bratusek stated: "not only is Slovenia a wonderful country, it is also a country of great opportunity".
She continued saying: "our government is serious about privatization" referring to non-strategic companies as the main target of this endeavor in order for the competitiveness of the Slovenian economy to be improved. She also delivered a promise concerning the transparency of the procedures, which will be conducted through public tender.
According to Alenka Bratusek, Slovenia is seeking long-term strategic partners, who will develop the companies.
In total 13 companies, along with the bank NKBM are for sale, although a comprehensive strategy that will determine which companies will be characterized strategic will be drawn up next year.
There will also be other investment opportunities however that will involve sectors such as the car industry, logistics, tourism and wood processing.
Both the senior executive of Sbebank, Sergey Gorkov and the vice-president of Koks voiced their consent for the opening of the Slovenian government.
The vice-president of Koks, an industrial conglomerate which owns the Slovenian steelworks SIJ however, criticised strict ecological demands, saying that the rules should be simplified.
The roadshow was Bratušek's first stop on her working visit to Moscow, during which is a scheduled meeting with Russian Prime Minister Dmitry Medvedev will be held.
Russia represents an important trading partner for Slovenia with last year's bilateral trade reaching 1.24bn EUR, almost a tenth more than last years.
Similar road shows were organized by the Slovenian government in Düsseldorf, Paris and Milan, in the last two weeks.
(Source Slovenia Times)