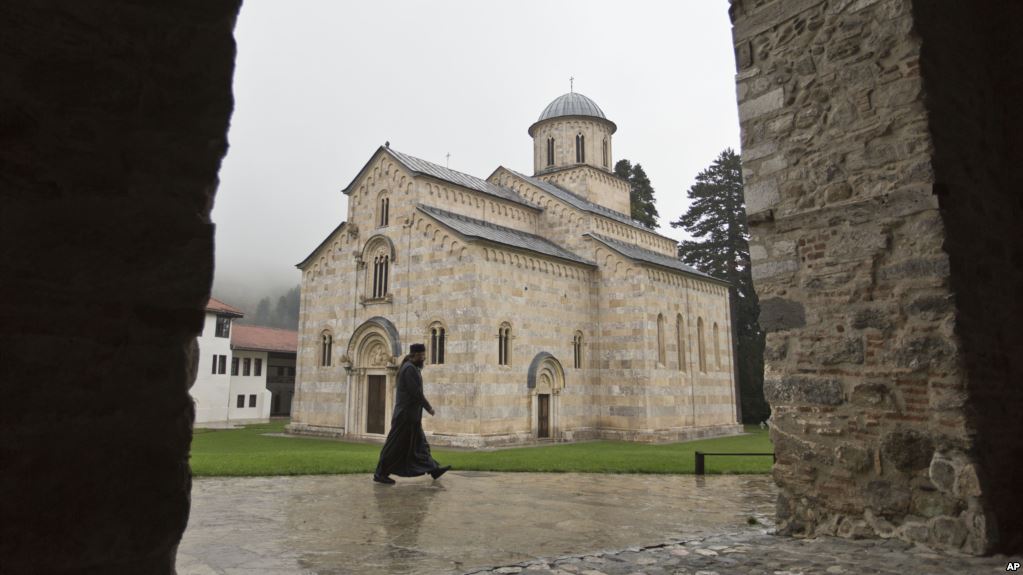 In Kosovo, authorities have suspended works for the construction of the road that connects the commune of Decan with Montenegro, following the reaction of the Serbian Orthodox Church in Kosovo and international missions in the country.
A part of this road, which has started to be built a month ago, passes near the medieval monastery of Decan, which is a protected area.
The Serbian Orthodox Church has reacted through a statement saying that the dioceses of Rashka and Prizren "has reiterated its positioning that the Church is not against the construction of roads, but that the construction of transit roads in some of the most important UNESCO sites, is not only a violation of the current law, but an anti-civil act, which will cause considerable damages to the monastery of Decan", the press release said.
Meanwhile, OSCE has also reacted by saying: "We have followed with concern what appeared to be illegal roadworks, ongoing since yesterday, inside the Special Protective Zone (SPZ) of Visoki Decani Monastery. We welcome the decision this afternoon to halt the roadworks inside the SPZ. OSCE Mission monitoring confirms that the roadworks have stopped and that heavy machinery has been removed from the SPZ.
We recall that any road work inside the SPZ must be agreed through the Implementation and Monitoring Council (IMC). We call on all stakeholders to seek a mutually acceptable solution in accordance with Kosovo law and international commitments."
The minister of Infrastructure, Pal Lekaj said that the construction of the road that connects Decan with Montenegro has been developed without threatening the protected area.
On the other hand, Kosovo's PM, Ramush Haradinaj said that this is all a misunderstanding and that "I would like to invite foreign diplomats to visit the site and inspect the situation closely". According to him, "the government has an obligation to repair and manage the roads throughout the territory of Kosovo". /Ibna/