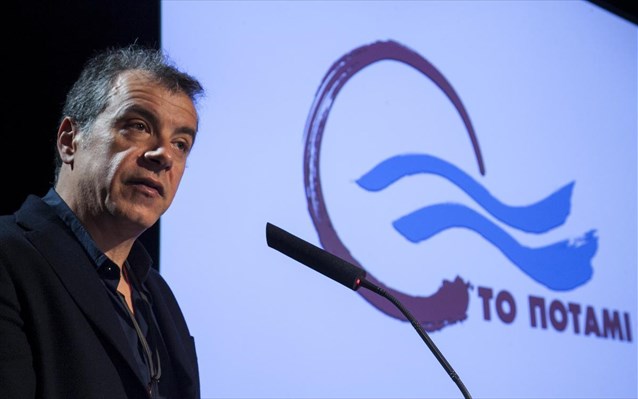 Athens, April 29, 2015/ Independent Balkan News Agency
By Spiros Sideris
As shifting of the responsibility from the government to the people characterises The River the possibility of holding a referendum, left open by the Greek Prime Minister Alexis Tsipras in an interview, if an agreement in the negotiations is not reached.
In a statement, The River commented that "the people will be asked to approve the cancellation of promises Syriza was lightly giving left and right. These decisions, however, are the responsibility of the Prime Ministers. Let Mr. Tsipras not transfer his own responsibilities on the backs of voters. Let him move quickly to a fair agreement, let him put an end to communication games, because the country can't live anymore just with spectacles".
According to the announcement of the party, Tsipras is faced with the phony promises they gave before the elections and the constant mistakes of his ministers, all these months.
"In yesterday's interview, he appeared again without a plan for the country. In the two hours he said nothing about the hundreds of thousands of unemployed, nothing about the partizan state, nothing on investments, nothing on how to increase the wealth in the country, how to tackle corruption. Promises that were their flag while they were in the opposition, such as the abolition of ENFIA, are now referred to the back burner. There is referred and the increase in tax-free at 12,000 euros", underlines The River.